ADIDAS ORIGINALS BY 424
30 . 11 . 19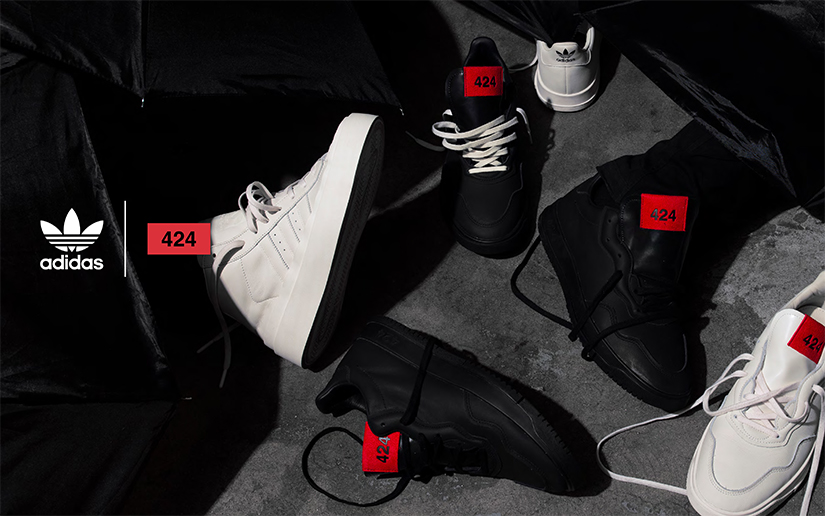 For FW19, adidas Originals headed to Fairfax, Los Angeles to team up with one of the West Coast's most sought-after brands, 424.

The retail pioneer turned streetwear pioneer brings a clean, contemporary edge to three classic staples from the adidas footwear vaults.

424 was co-founded by Guillermo Andrade, whose determination to succeed was first forged during the arduous journey that he and his family took from his birthplace of Guatemala to the United States when he was just eight years old. As an adolescent, he channelled this determination into crafting an aesthetic that was wholly his own, one that would make him stand out amongst his peers. This formed the genesis of FourTwoFour on Fairfax, an iconic Los Angeles retail destination for those who also wanted to break from the norms and wear things a little differently. In 2014, this naturally evolved (via a highly sought-after jewellery line) into Andrade starting the 424 clothing and jewelry line: built on traditional silhouettes but filtered through his own unmistakably of-the-now streetwear aesthetic.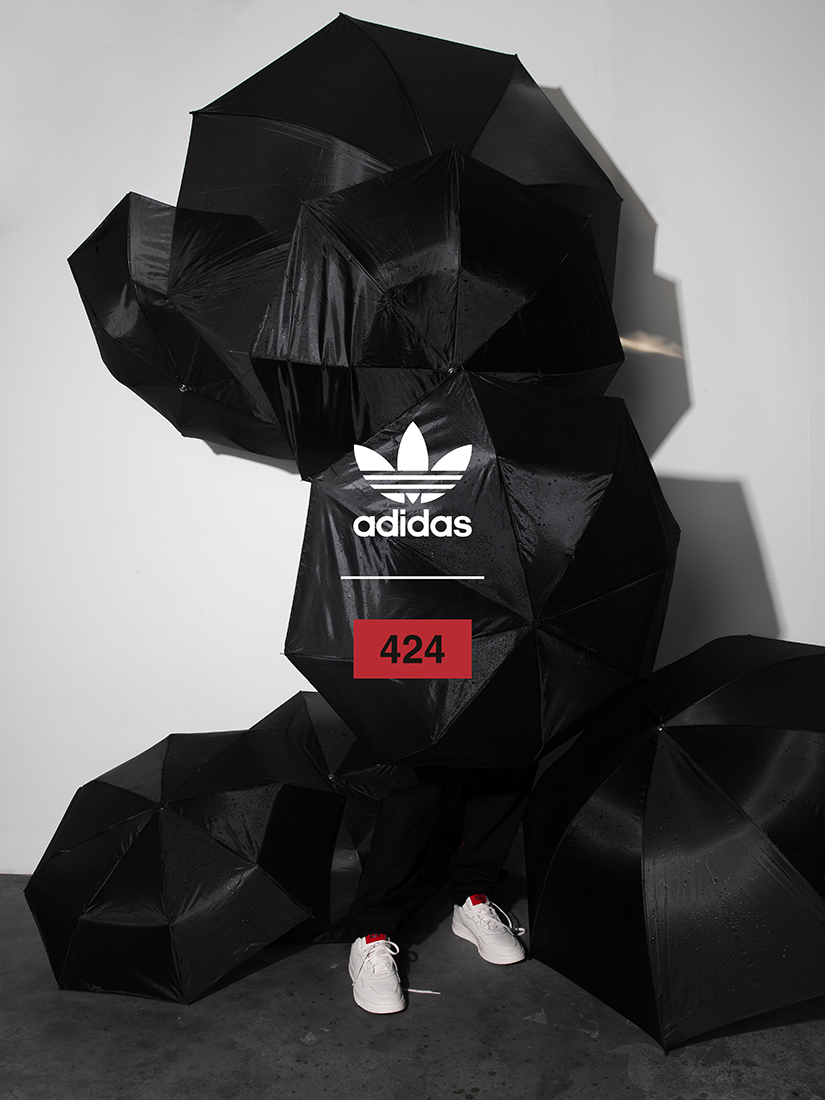 For his first collaboration with adidas Originals, Andrade applied that same vision to three classic adidas footwear models. Despite his undoubtedly contemporary design instincts, Andrade leans on the cleaner, more refined aspects of his sensibilities, ensuring that each shoe feels utterly fresh while still retaining the timeless craftsmanship and attention-todetail that has come to define adidas' sporting heritage over the decades.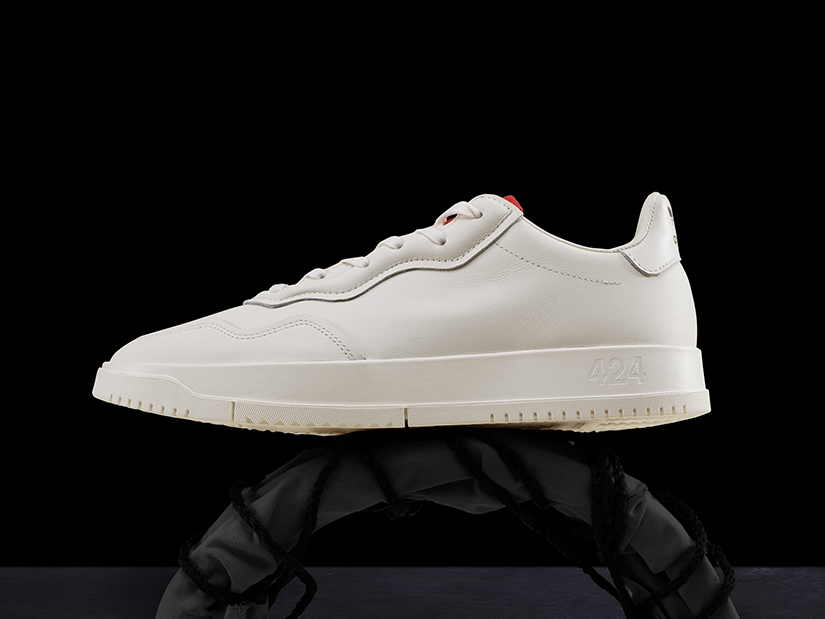 ADIDAS 424 SC PREMIERE
EG3730
CHALK WHITE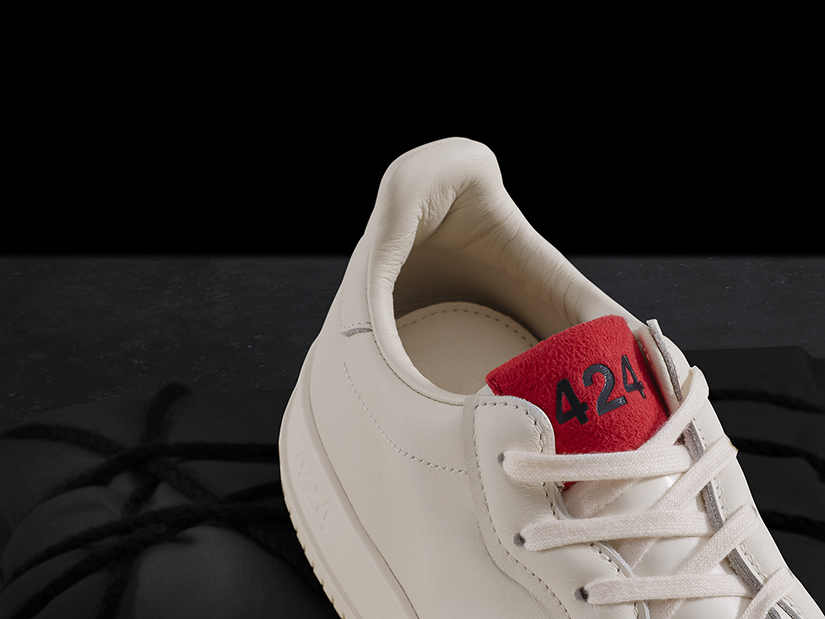 First up, Andrade turned to the SC Premier, an already minimalist model that harks back to a golden age of tennis shoe design. In Andrade's hands, the shoe is stripped back even further: one pair arrives utterly blacked out while the other is an all-off-white affair; both are crafted from full grain leather and suede. Exterior logos of any sort are limited to a subtle laser engraved 424 logo on lateral of tooling and the co-branding on the tongue, which is also the only part of the shoe to feature a pop of color – the scarlet red patch that has become synonymous with the 424 brand in recent years.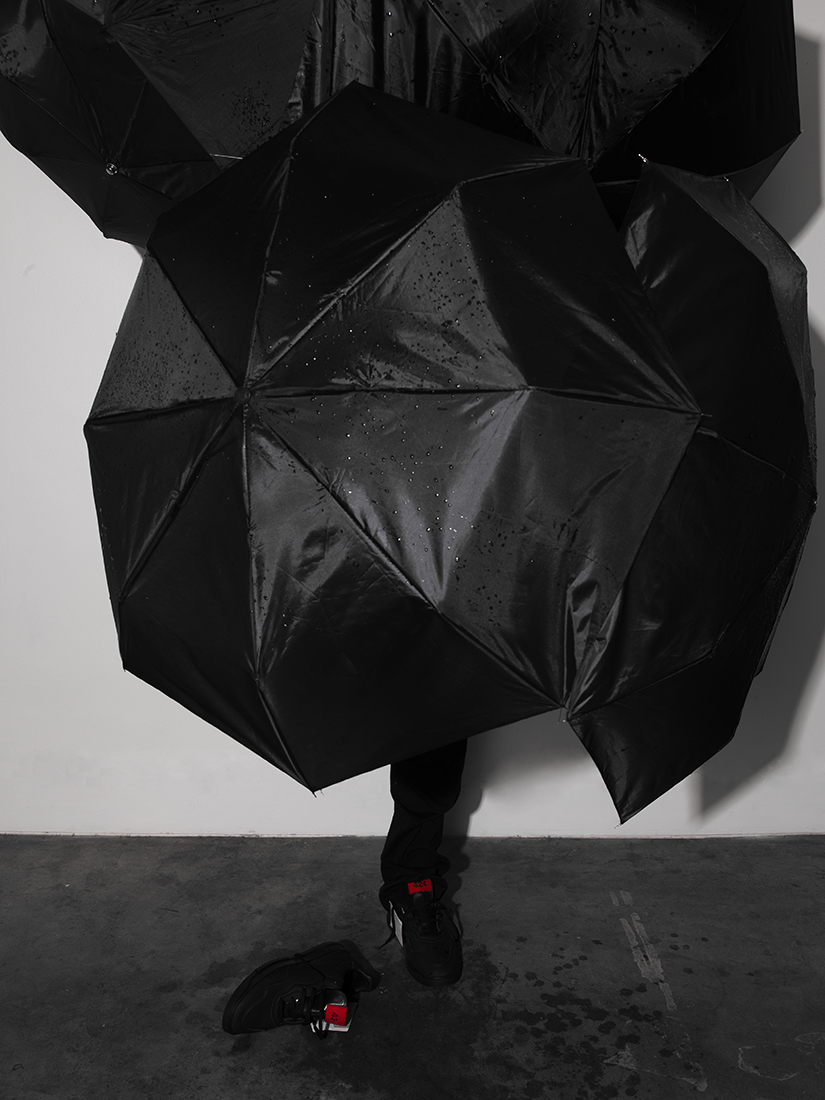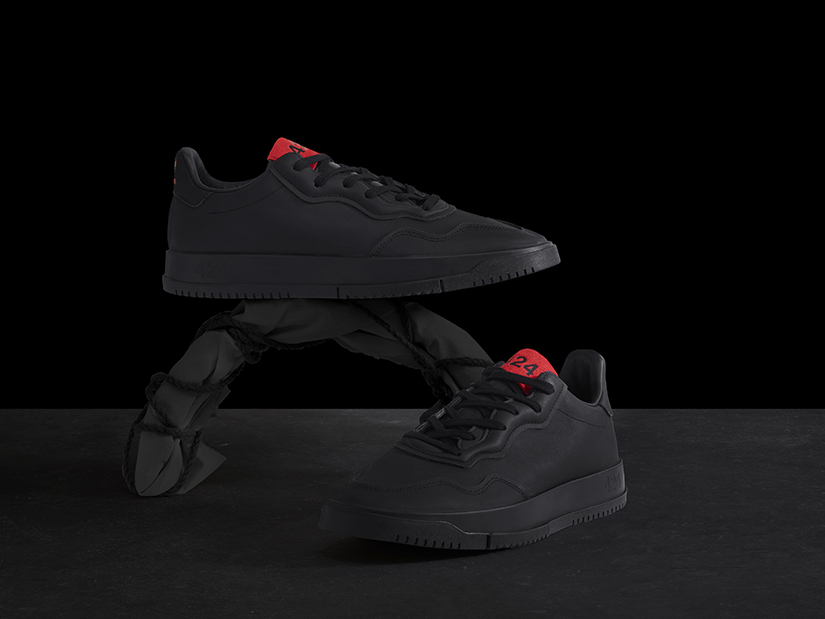 ADIDAS 424 SC PREMIERE
EG3729
BLACK BLACK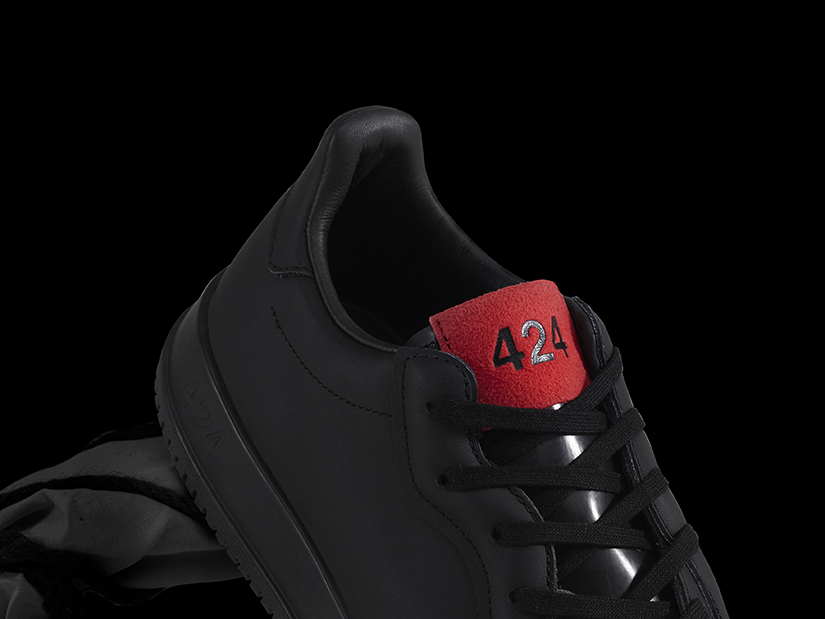 The third pair takes the form of the Pro Model. It's a classic basketball shoe of the 1970s, but here draws equal cues from its 80s iteration, when it became indelibly linked to the hiphop scene that Andrade loved growing up. Essentially a hi-cut version of the inimitable adidas Superstar, its calling card is, of course, that iconic shell toe updated with the "double layer foxing tape" tooling. Again, Andrade strips the shoe back to showcase its core qualities, with a chalk white finish and cold cement tooling. That distinctive flash of scarlet comes this time on the heel, a subtly placed yet unmistakeable signifier for one of LA's most singular brands.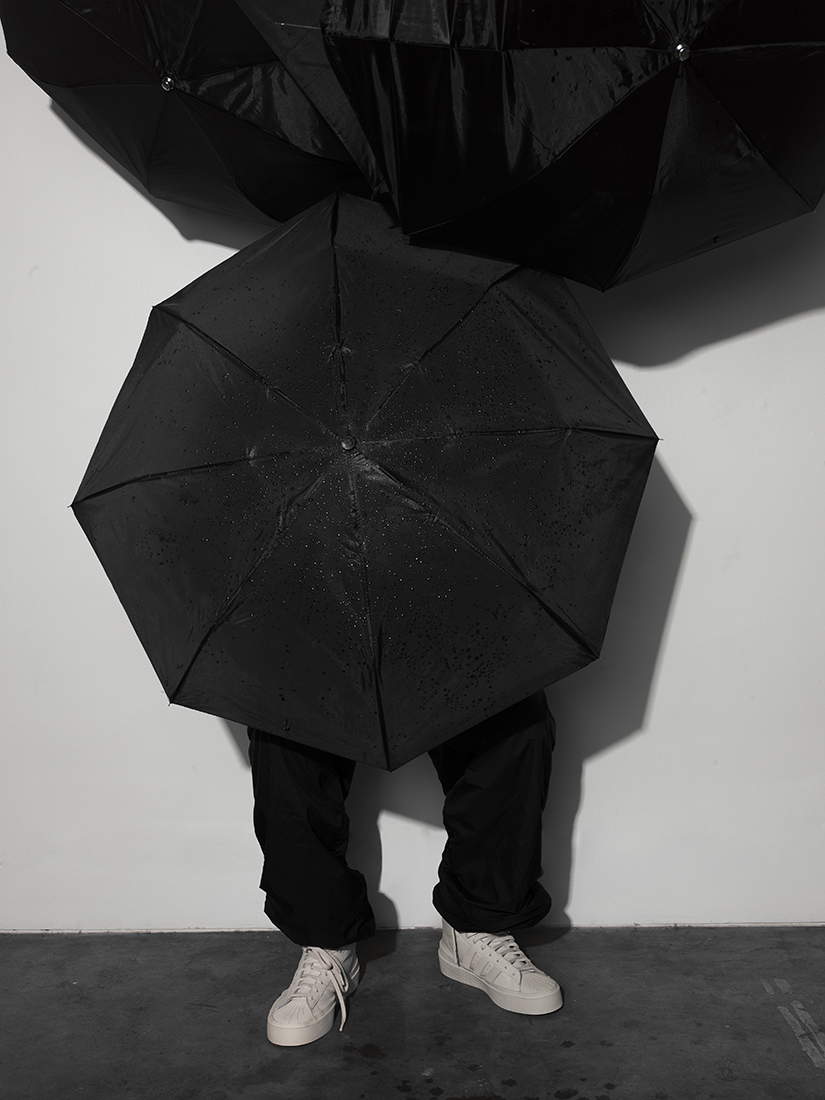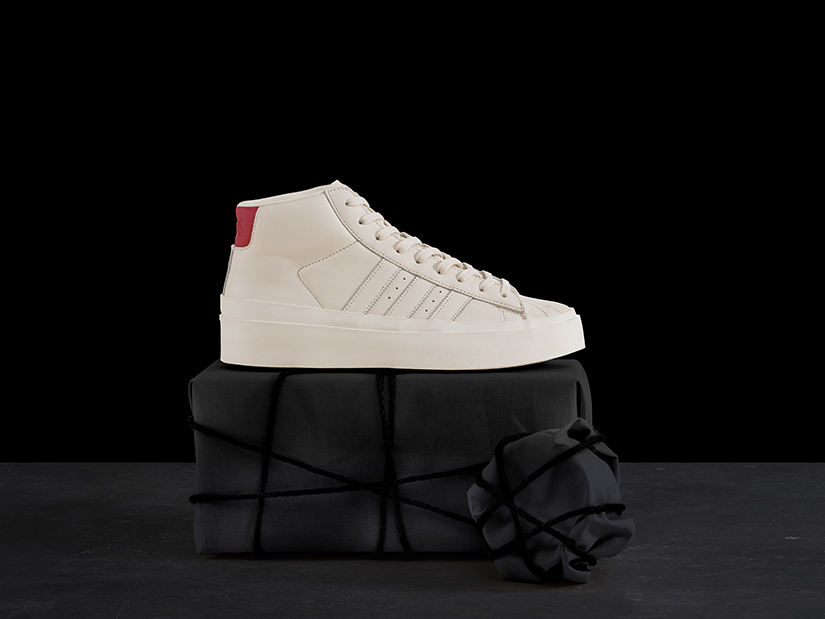 ADIDAS 424 PRO MODEL
EG3096
CHALK WHITE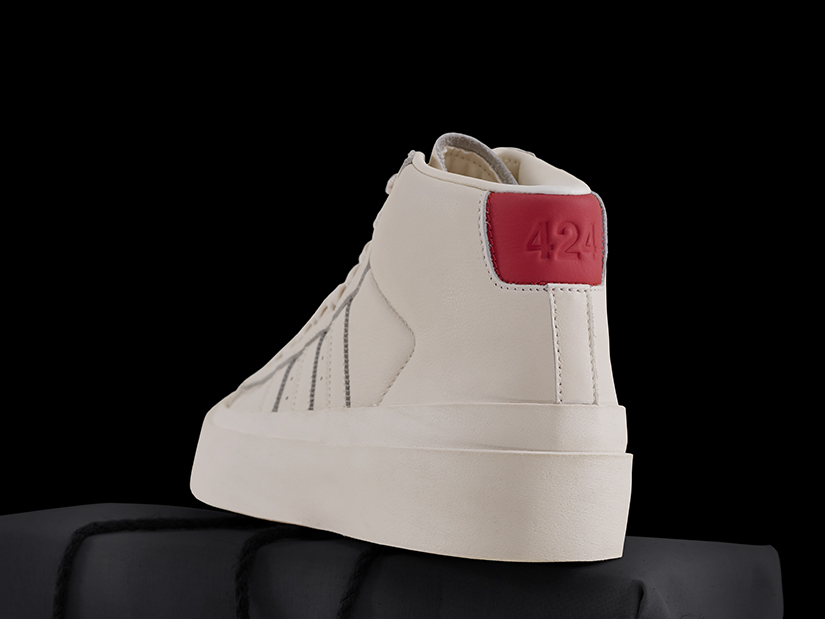 adidas Originals by 424 will be available at limitEDitions Barcelona on 30th November.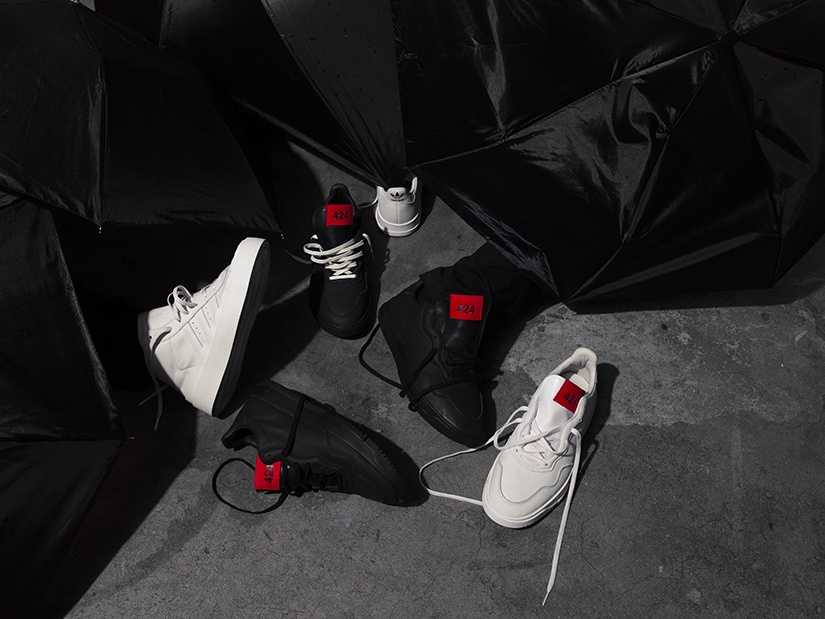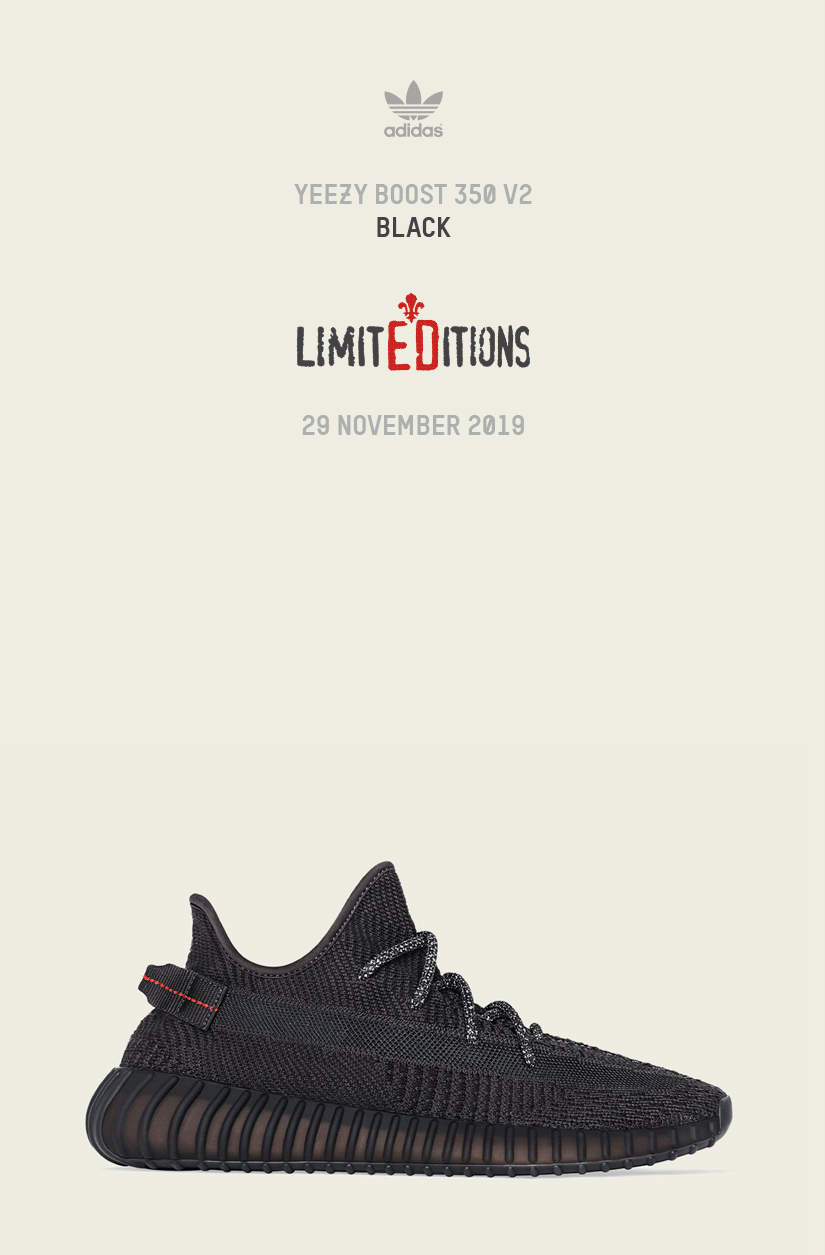 adidas YEEZY BOOST 350 V2 "Black"
29 . 11 . 19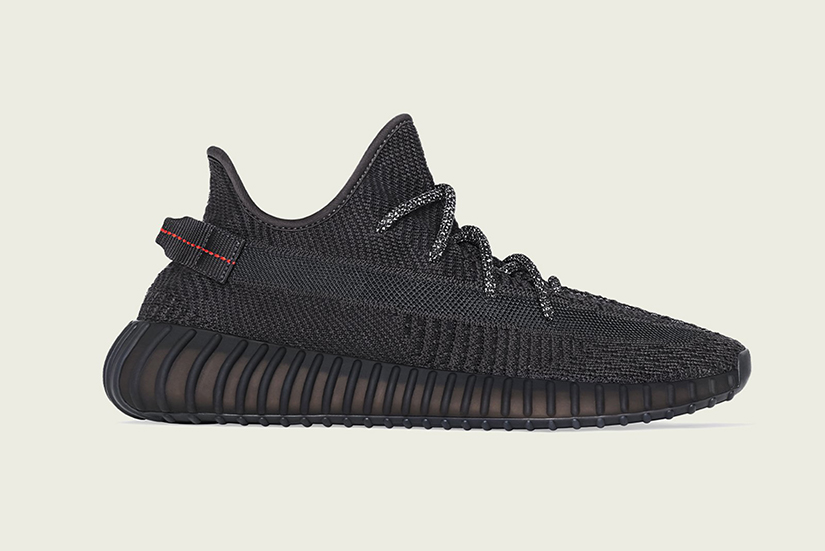 NOVEMBER 2019 – adidas + KANYE WEST announce YEEZY BOOST 350 V2 Black.

YEEZY BOOST 350 V2 Black features an upper composed of re-engineered Primeknit. The post-dyed monofilament side stripe is woven into the upper. Reflective threads are woven into the laces. The midsole utilises adidas' innovative BOOST™ technology.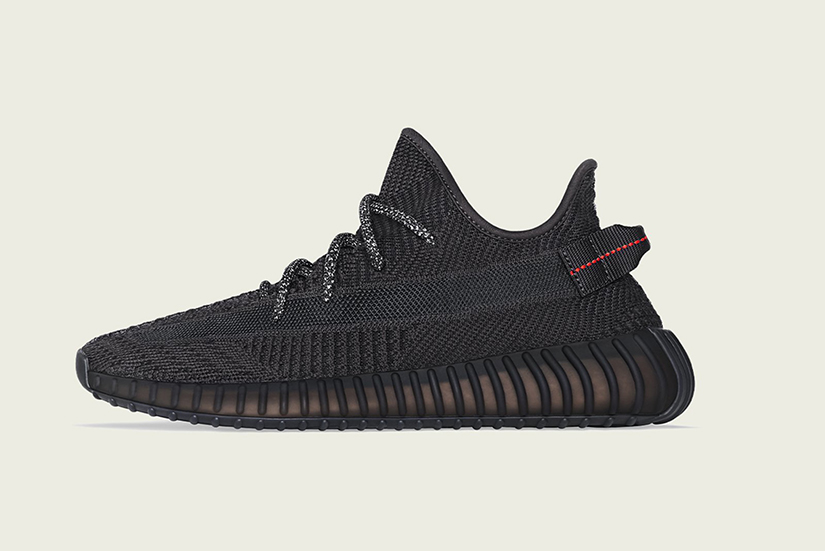 The adidas + KANYE WEST YEEZY BOOST 350 V2 "Black" launches at limitEDitions Barcelona on 29th November 2019.

adidas YEEZY BOOST 350 V2 Black
FU9006
BLACK/BLACK/BLACK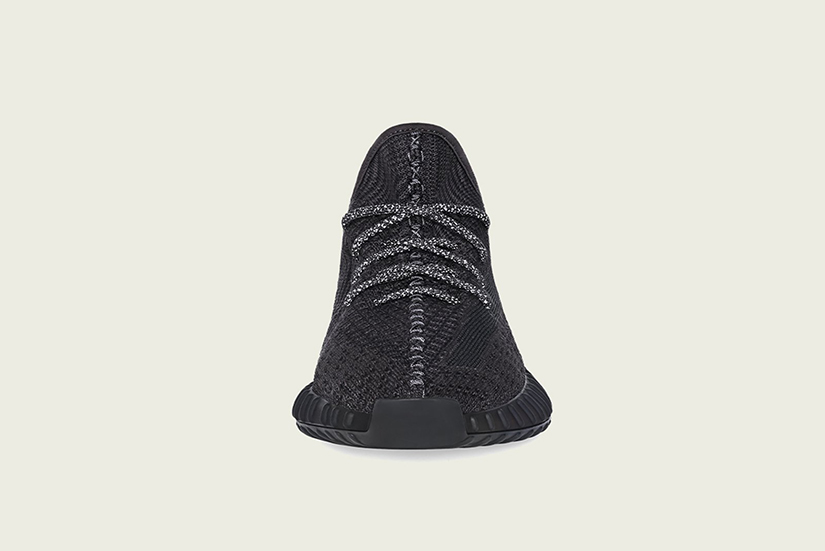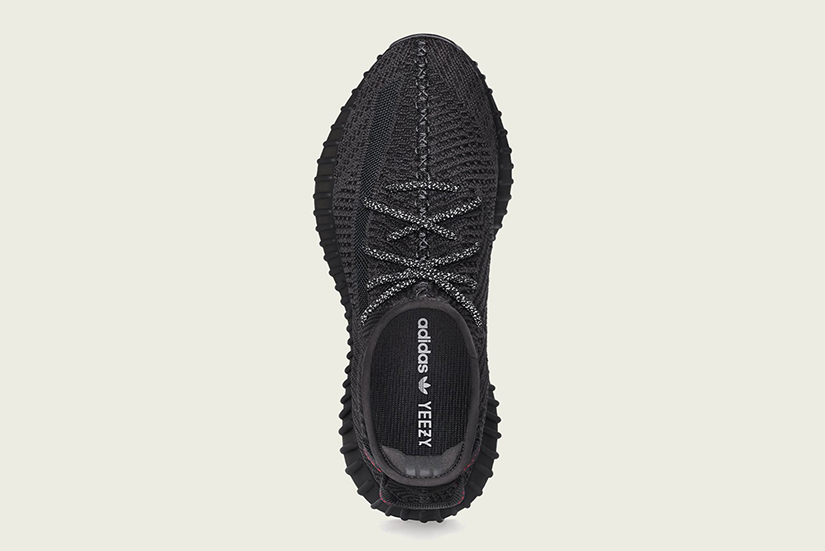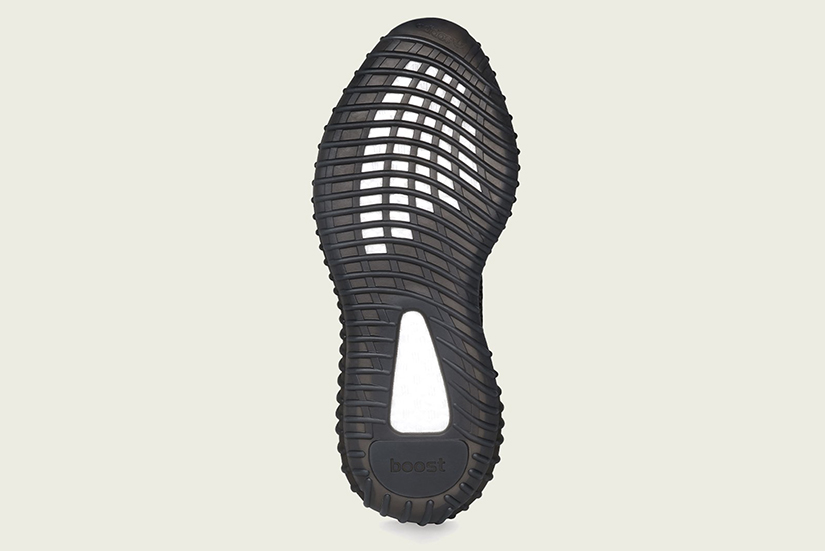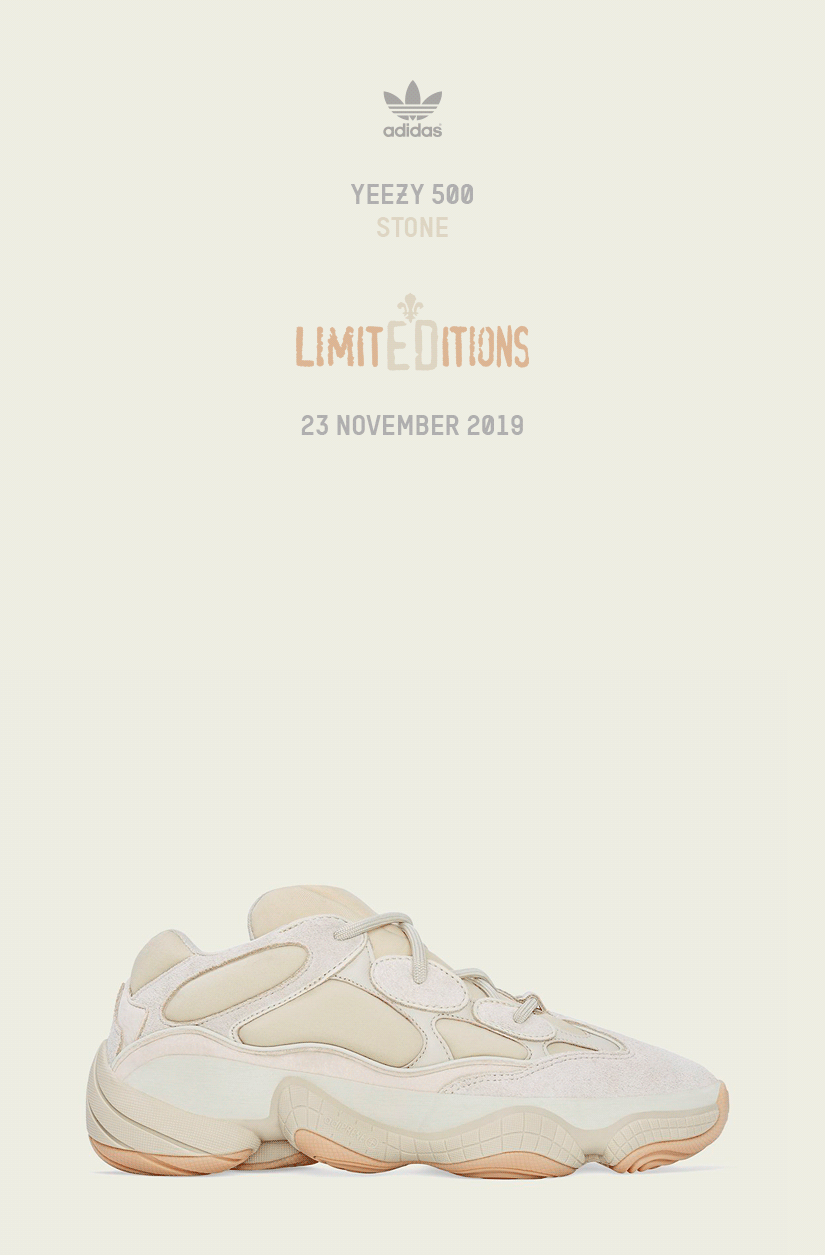 adidas + KANYE WEST YEEZY 500 'Stone'
23 . 11 . 19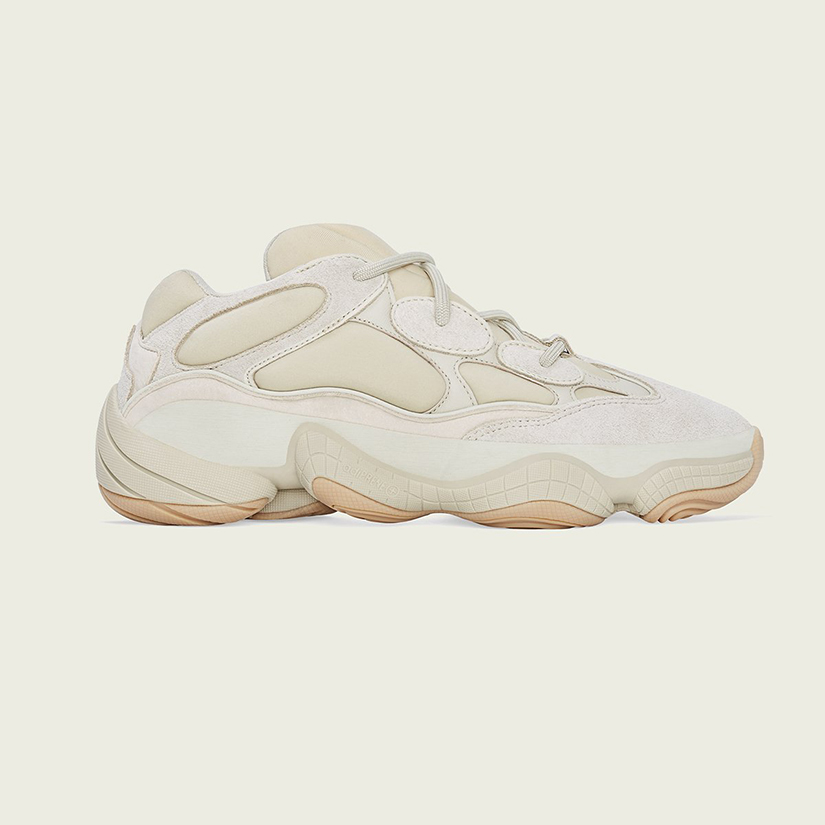 November 2019 – adidas + KANYE WEST announce the YEEZY 500 Stone.

The YEEZY 500 Stone features an upper composed of cow suede, premium leather and elastane. A rubber wrap along the midsole of the foot provides support and abrasion resistance with reflective piping details around the lace eyelets that add visibility in low-light conditions. The adiPRENE+ cushioning absorbs impact and optimizes rebound while a gum outsole provides traction.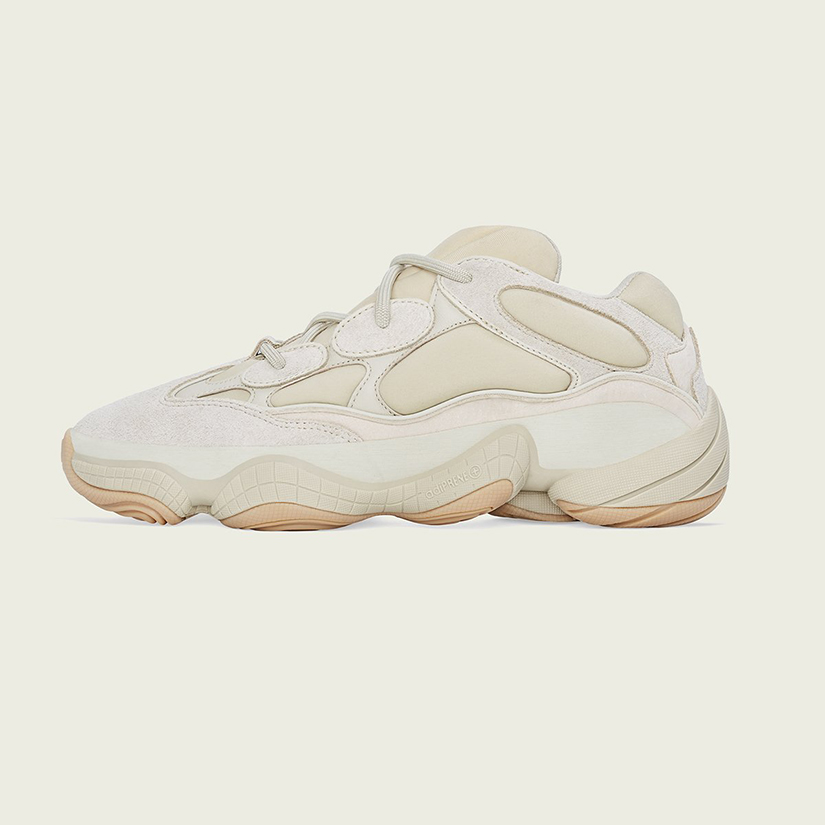 The adidas + KANYE WEST YEEZY 500 'Stone' launches at limitEDitions Barcelona on Saturday 23rd November.

adidas + KANYE WEST YEEZY 500 'STONE'
FW4839
STONE/STONE/STONE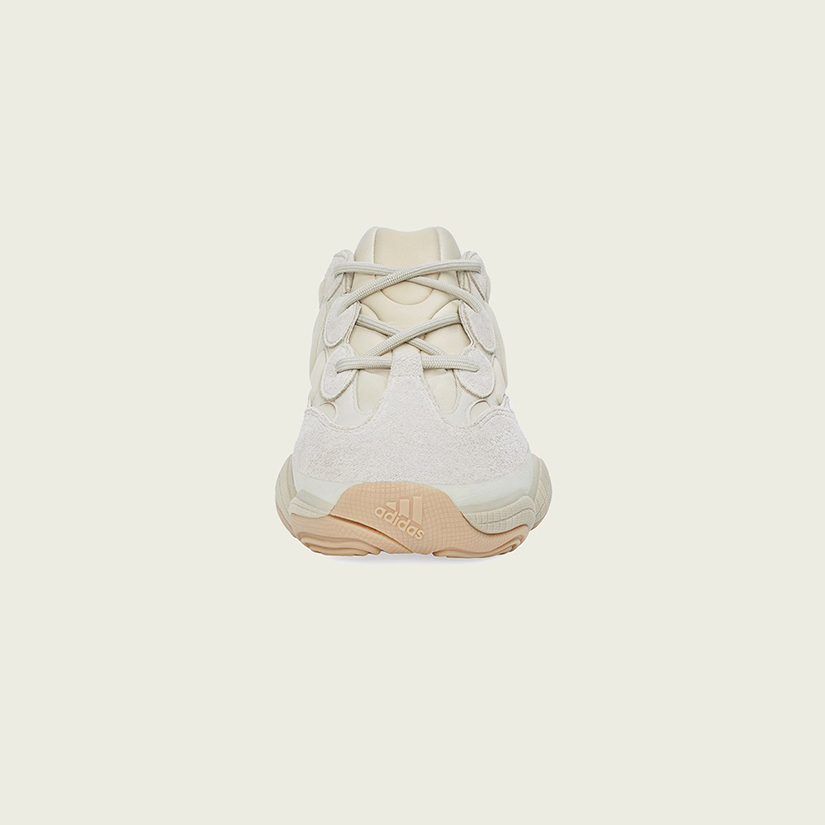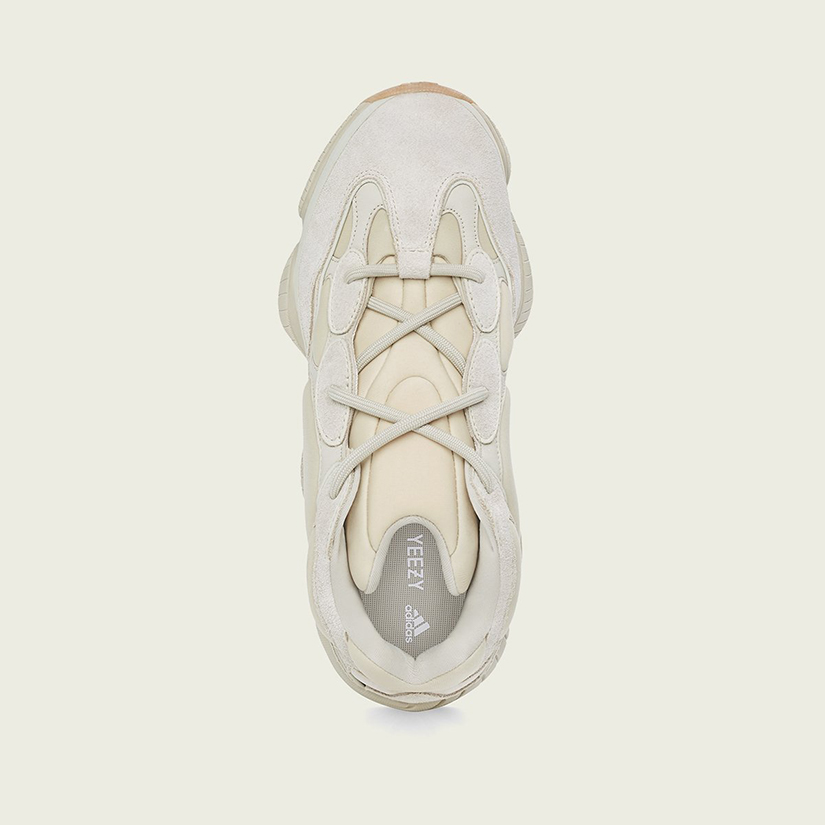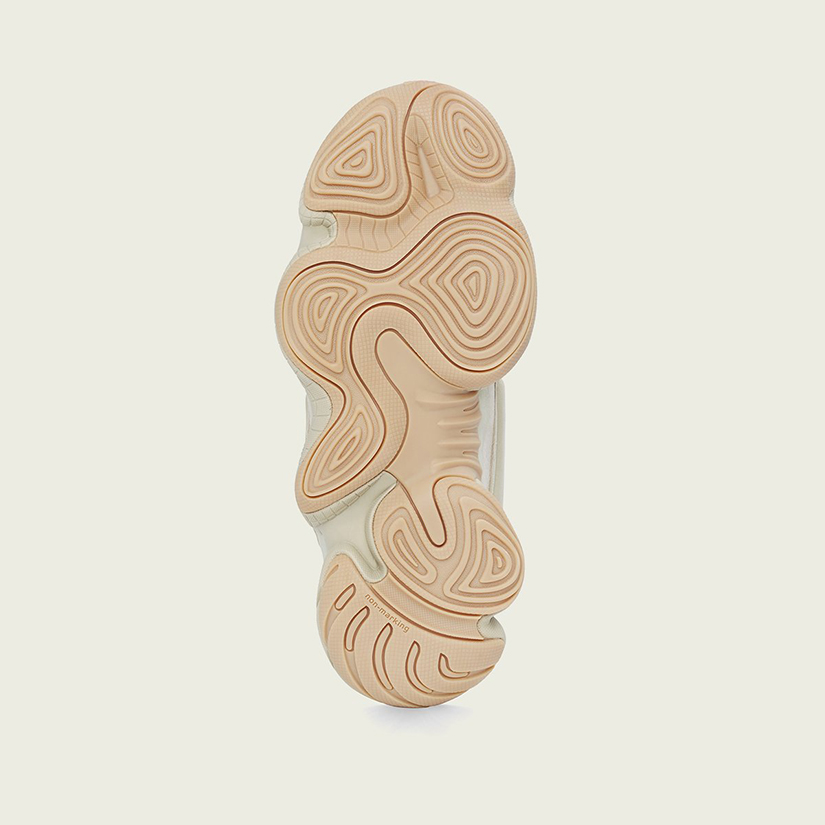 adidas Consortium x DOE
21 . 11 . 19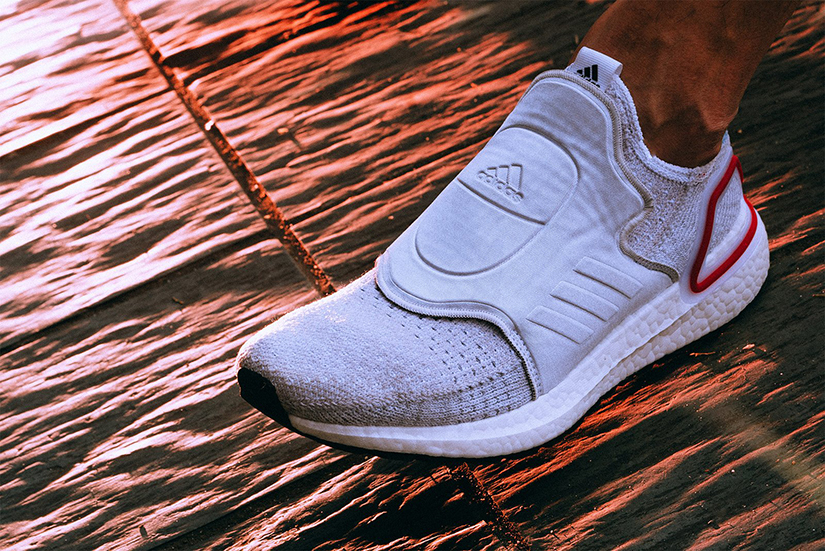 For their latest FW19 collaboration, adidas Consortium headed to Shanghai to team-up with DOE, a a contemporary lifestyle brand and mecca for local sneaker and streetwear aficionados since 2014.

This inspired blend of old and new also comes to the fore in their new collaboration with adidas Consortium. The team returned to one of the most era-defining running shoes of the 1980s: the adidas Micropacer. While now a decidedly 'retro' shoe, instantly recognisable for its metallic silver stylings, at the time its use of computer technology to measure performance also embodied the future-looking design ethos that has continued to define adidas' advances in the running sector.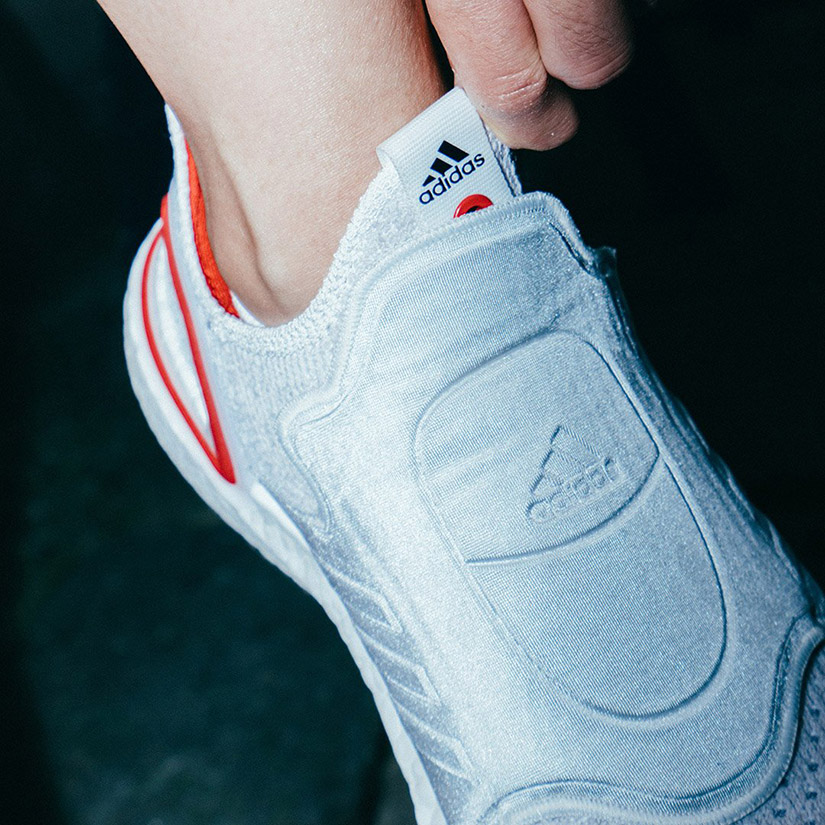 DOE have applied the aesthetics of the OG Micropacer, replacing the cage and lacing system of the regular UltraBOOST 19 with a stretchable neoprene strap that emulates the look of the original Micropacer laceover. The final homage comes in the flash of the metallic silver colorway, punctuated by touches of bright red and blue on key functional parts of the shoe. The result is a shoe that captures a sense of the future, as imagined in the past and executed in the present.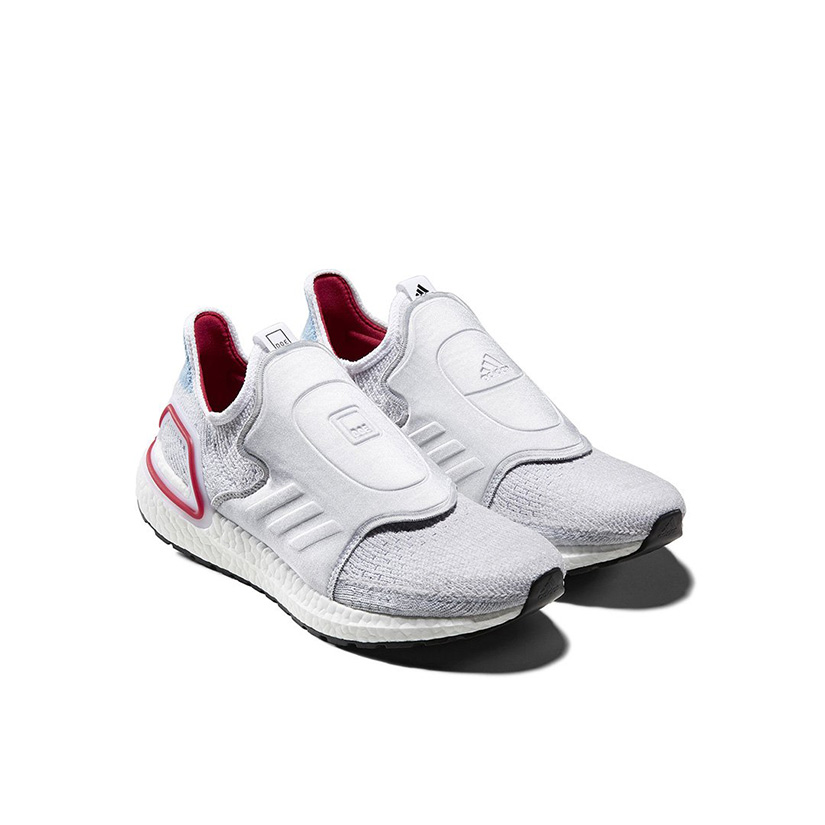 To celebrate the sneaker collabs, adidas Consortium launched the SHPTLKS series, giving viewers access to their partners and their unique stories. The latest SHPTLKS episode shines a light on DOE, of Shanghai and Shenzen in China.

adidas Consortium x DOE launches at limitEDitions Barcelona on 21st November.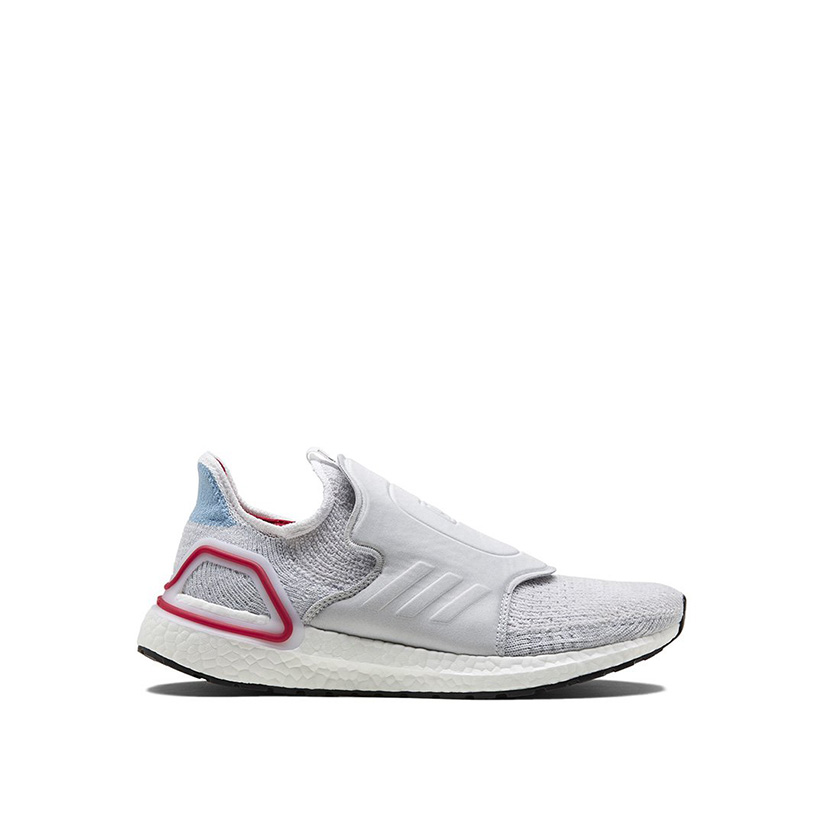 adidas Ultraboost 19 x DOE
EG6646
CWHITE/CWHITE/POWRED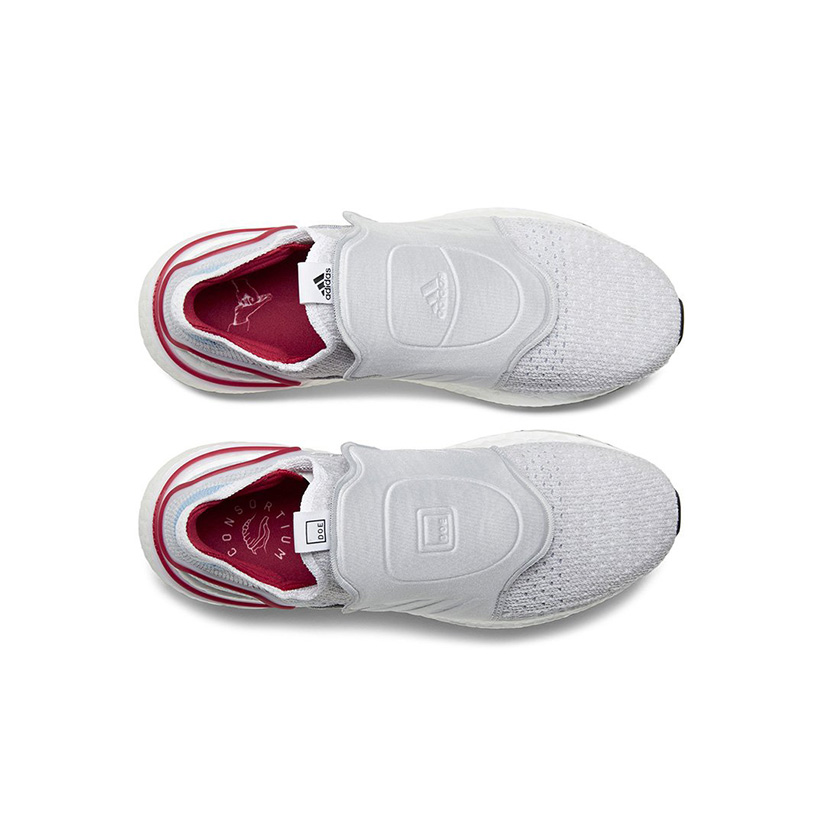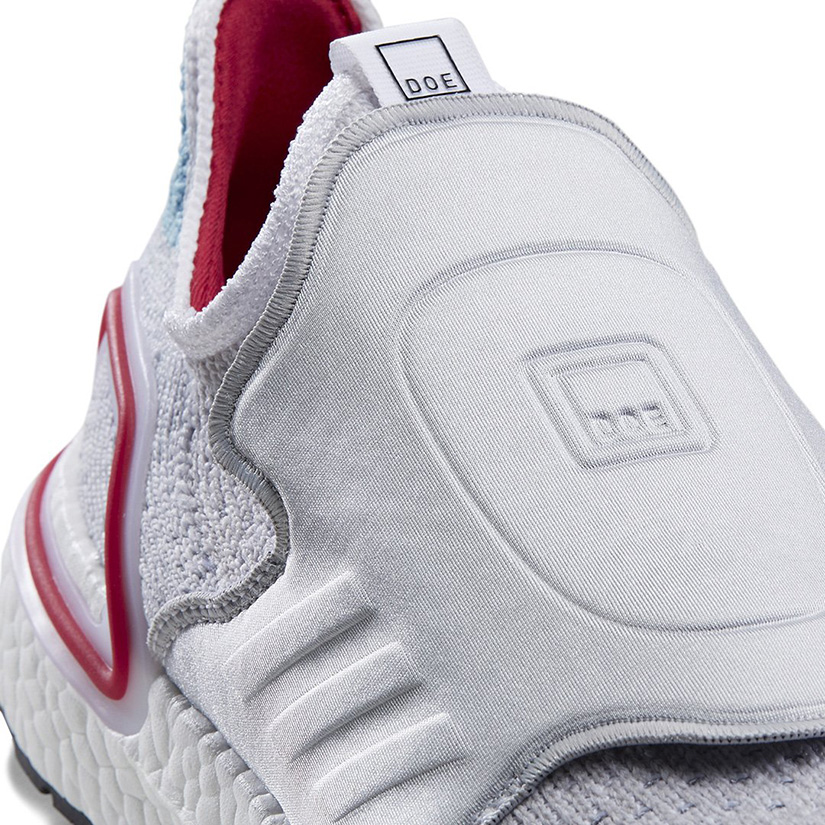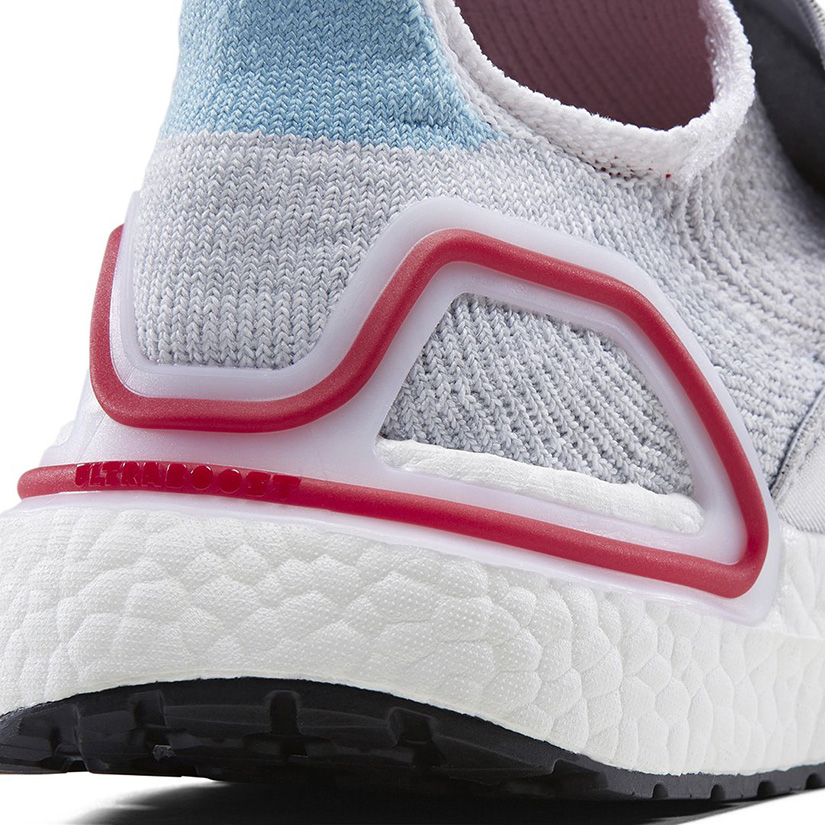 adidas X Star Wars
21 . 11 . 19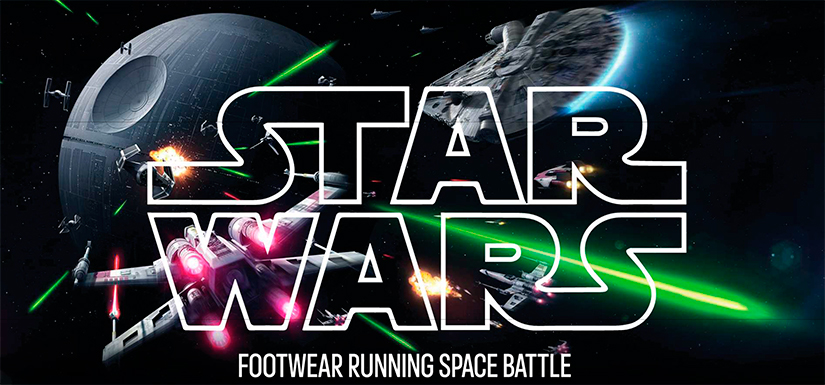 Whether it be a Stormtrooper in a customized red track suit armor or the jaw-dropping action figure style packaging from their 2009 capsule, the three stripes and the Star Wars film franchise have consistently delivered harmonious crossover concepts by carefully appeasing both audiences. With a large scale footwear collection set to drop this season via the German brand's various sport categories, there's plenty of goods to choose from as the collaboration honors the most memorable characters ever. This trio by adidas Running chose to highlight the modes of transportation that, like the Ultra Boost, Ultra Boost 2019, and Alphaedge 4D, have willfully served their purpose of getting A to B in style. The agile X-Wing, powerful Millennium Falcon, and initimidating Death Star are all featured on three of the brand's contemporary performance silhouettes, all of which are dropping on November 21st at limitEDitions Barcelona on 21st November 2019.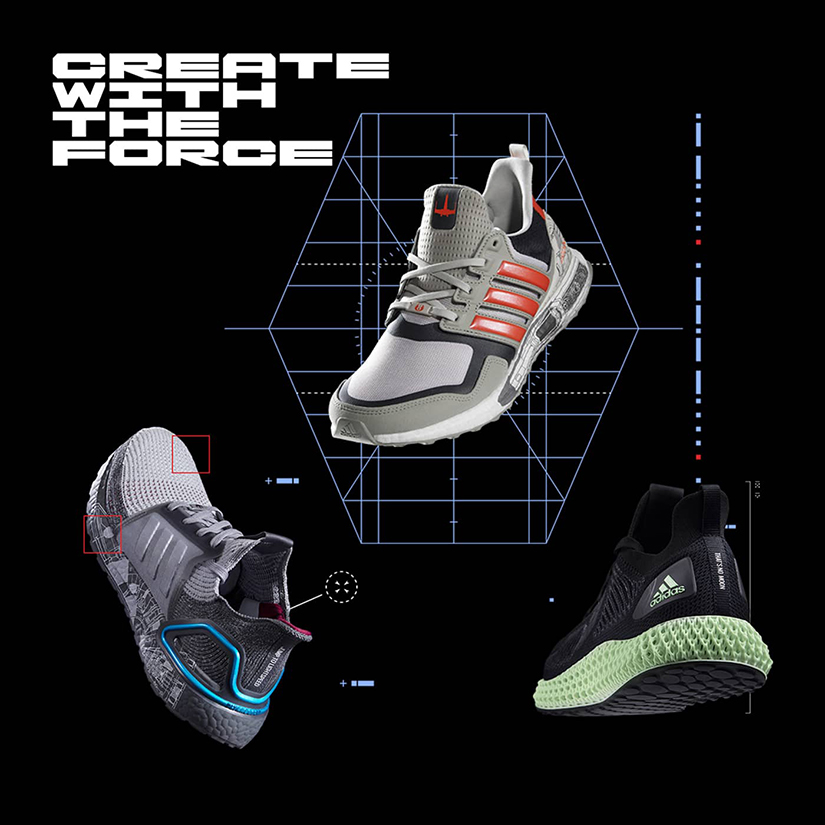 ADIDAS ULTRABOOST S&L X STAR WARS 'X-WING'
Remember that scene in A New Hope when Luke Skywalker leads the Rebel Alliance in his X-Wing for the trench run on the Death Star? Well, for us, that's probably our favourite scene, and when we look at these Ultraboost S&L, we're right there with him.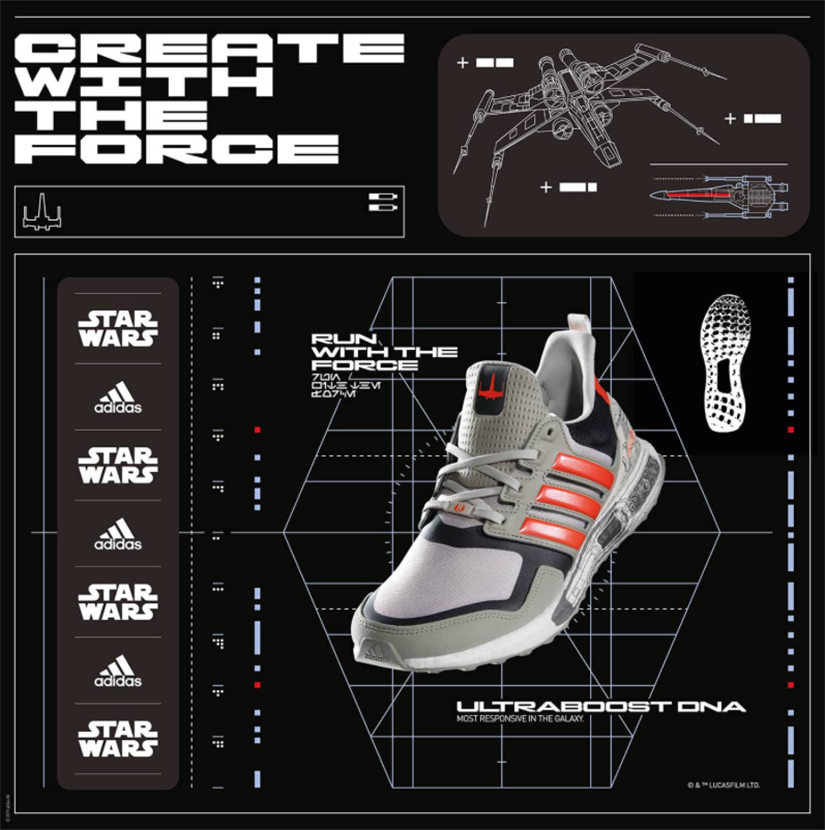 adidas Ultraboost S&L x Star Wars 'X-Wing'
FW0536
SESAME/ACTORA/CARBON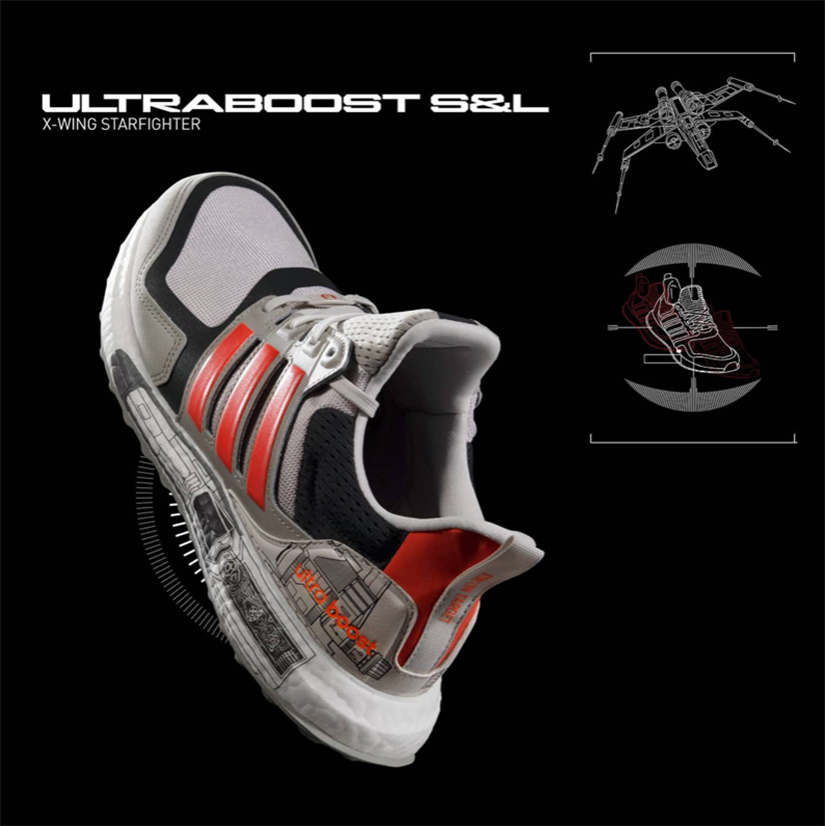 ADIDAS ULTRABOOST '19 X STAR WARS 'MILLENNIUM FALCON'
In a galaxy not so far away, adidas join forces with Star Wars for an intergalactic edition of the Ultraboost '19 but this one sadly does not include your favourite Star Wars duo - Han Solo and Chewbacca. Coming equipped with a Primeknit 360 upper, BOOST cushioning technology, a Continental Rubber outsole, dual branding, and is finished off with some added Star Wars references.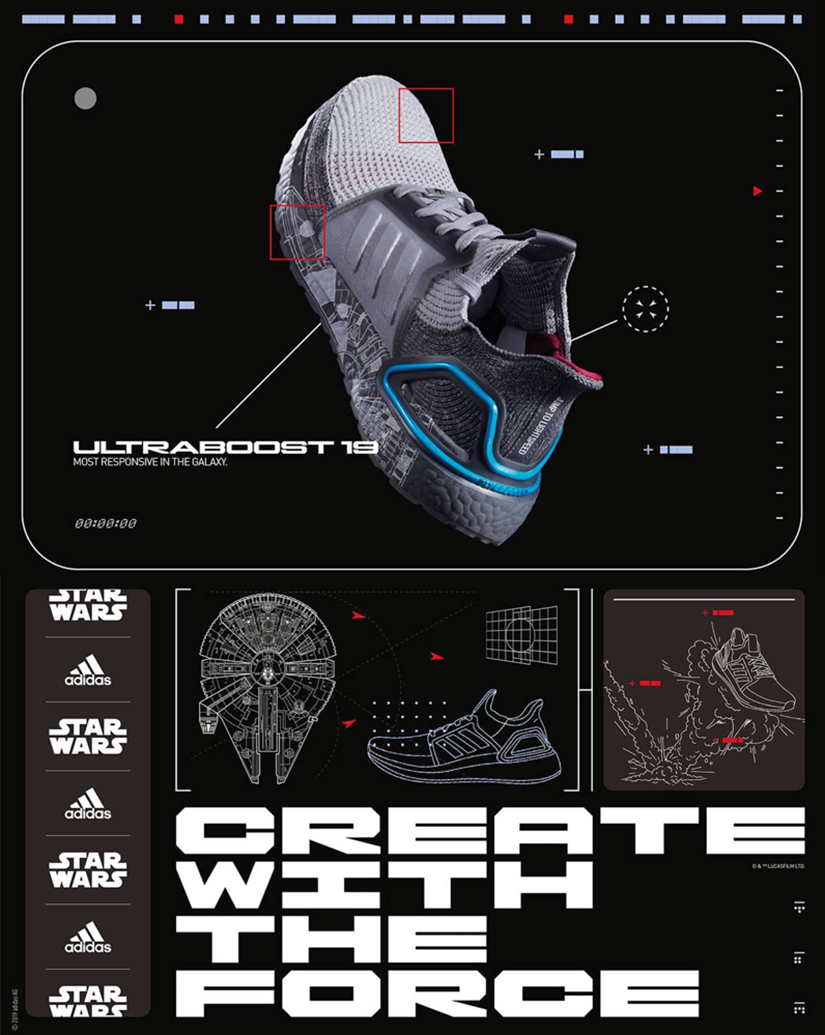 adidas Ultraboost '19 x Star Wars 'Millennium Falcon'
FW0525
GREFIV/GRETWO/BRCYAN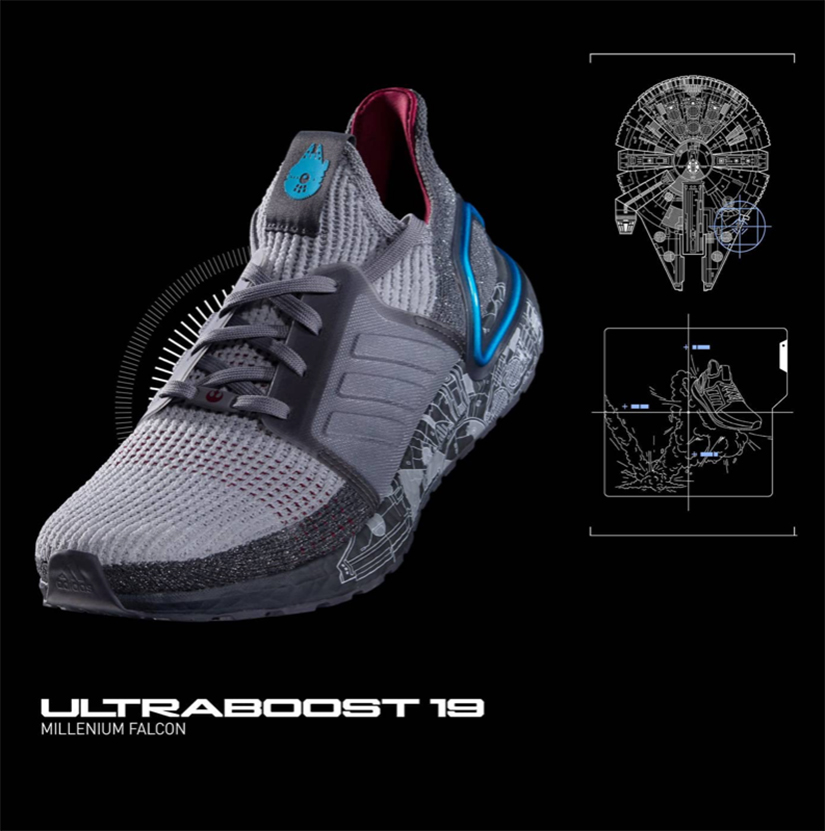 ADIDAS ALPHAEDGE 4D X STAR WARS
If you're going to see the new Star Wars movie, then you've got to roll through with at least one of the pairs from the latest adidas collection, and if you're looking for that stealth look, then these Alphaedge 4D are the ones. Blacked out and paying homage to the out-of-this-world Death Star with subtle graphics throughout, this pair as an engineered mesh upper and sits atop a 4D sole unit.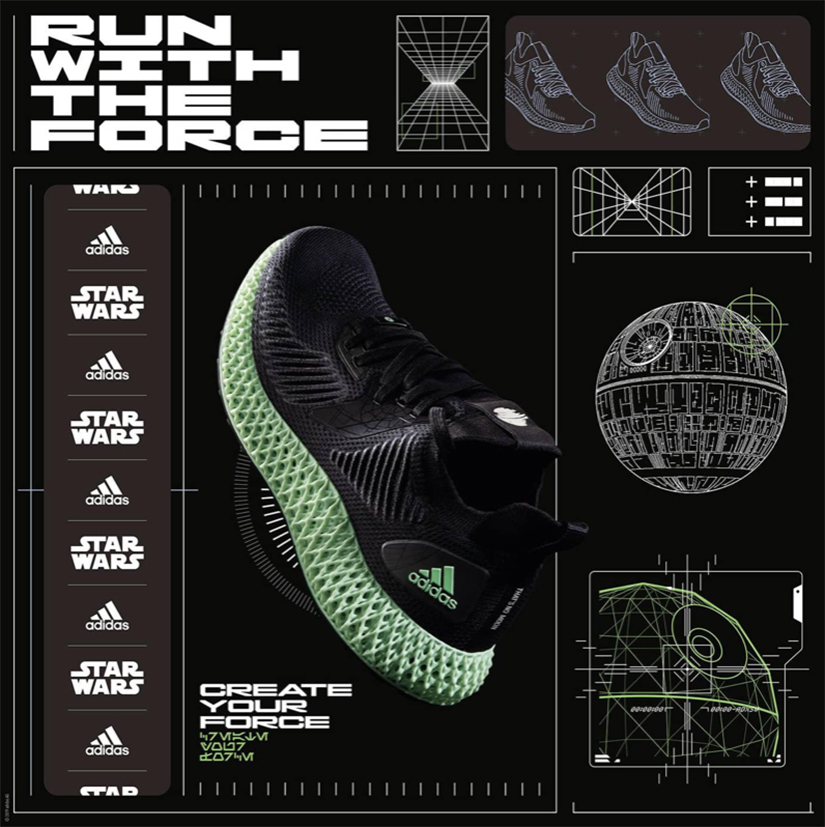 adidas Alphaedge 4D x Star Wars
FV4685
CBLACK/FTWWHT/CLONIX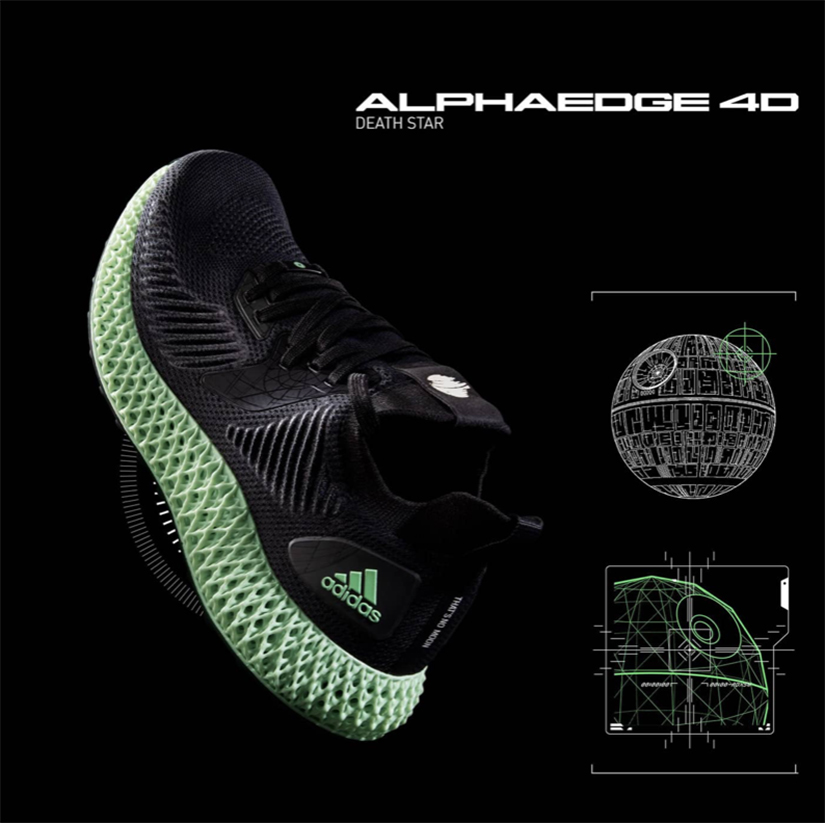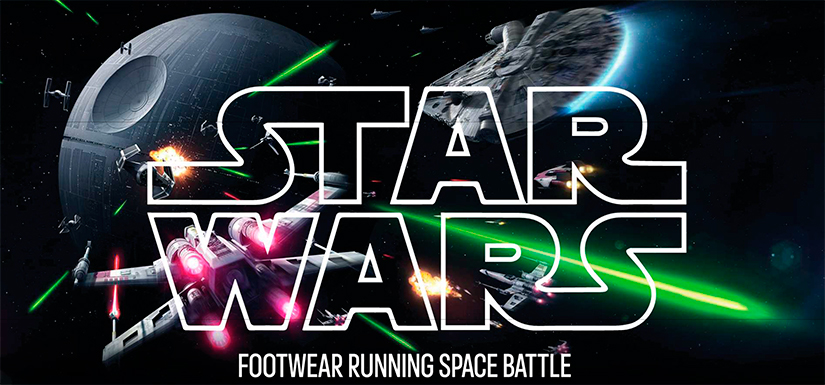 Nike React Sertu ´Multicolor`
20 . 10 . 19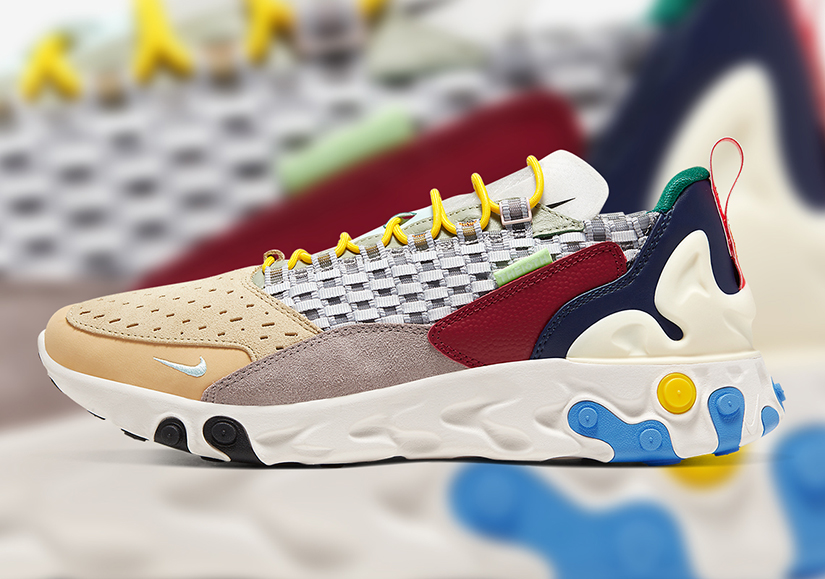 Given the outward construction of its interwoven panels and disproportional overlays, the React Sertu can be often be drawn up in compelling colorways. The lifestyle silhouette is making a return this season this time packaged with a brand new multi-colored makeover as this iteration features beige toe boxes that transition to grey woven midfoot panels and eventually to lead a bevy of overlays colored up in red, navy, green, and yellow tones that easily make this the most vibrant rendition to date.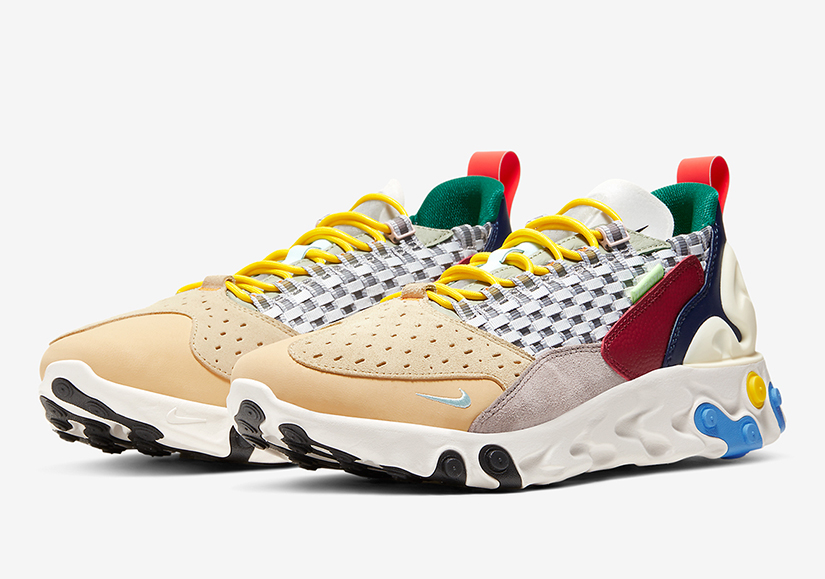 Customary "The 10th" branding arrives on the midfoot, heels, and insoles in addition to a full React midsole down below accented with black, yellow, and photo blue plugs to round off its multi-color theme.

The Nike React Sertu ´Multicolor`launching at limitEDitions Barcelona on Wednesday 20th of November.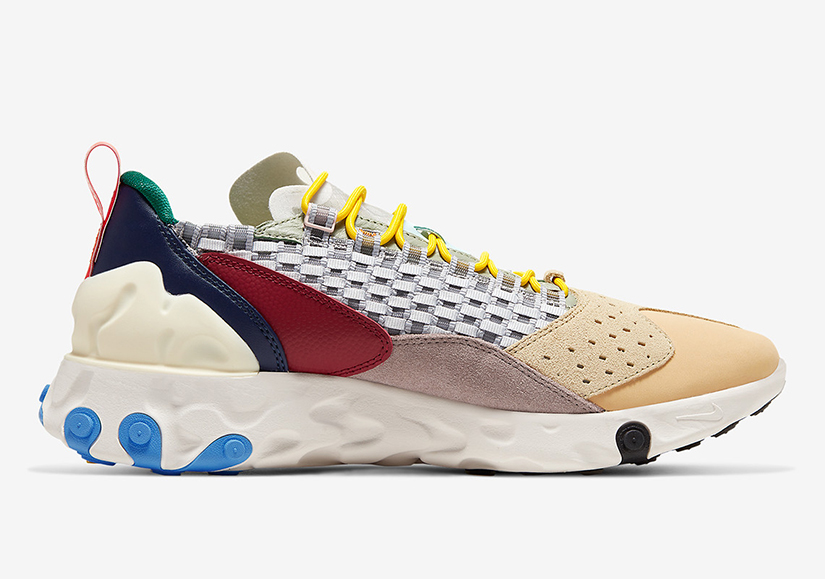 Nike React Sertu ´Multicolor`
AT5301-001
WLFGRY/TLTINT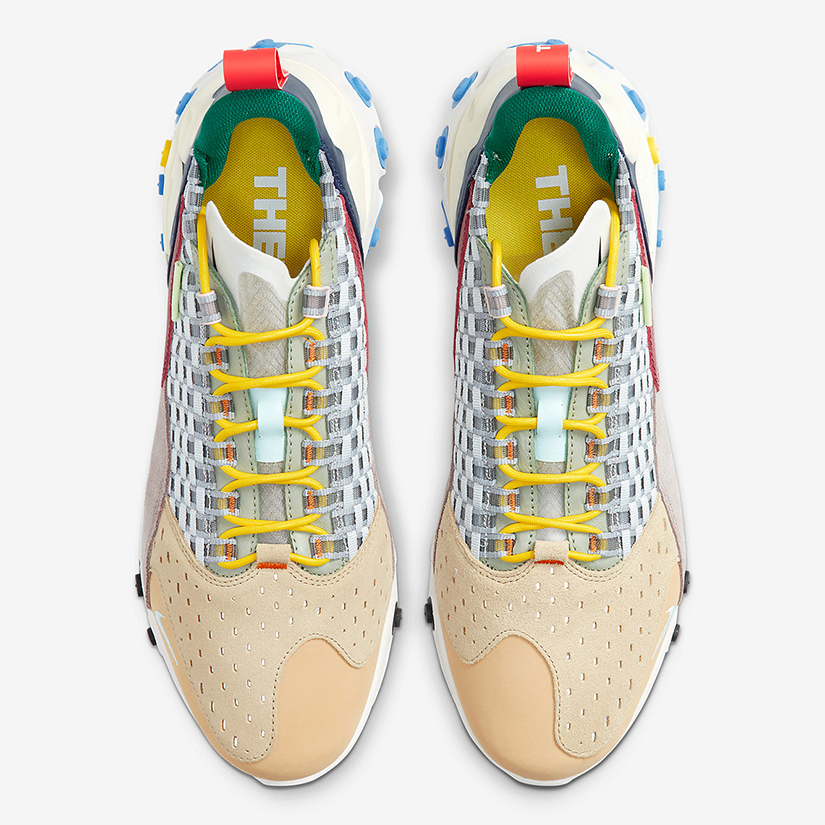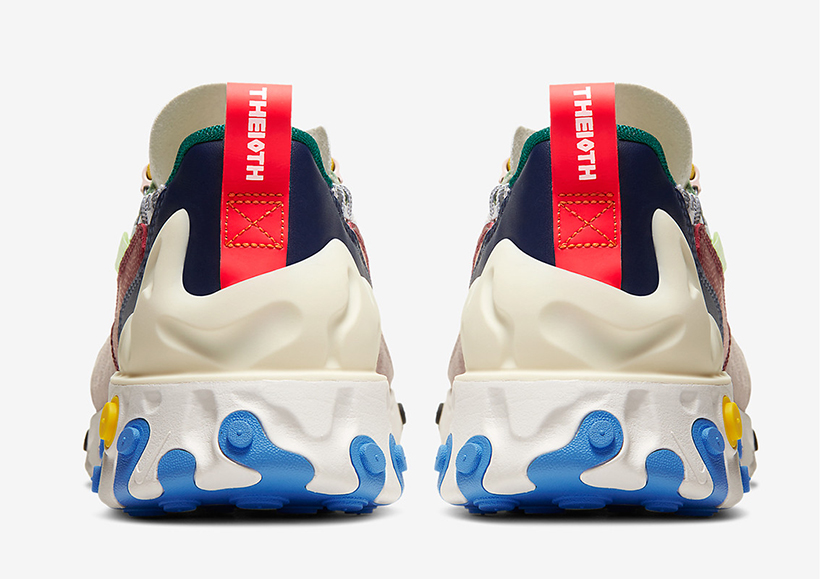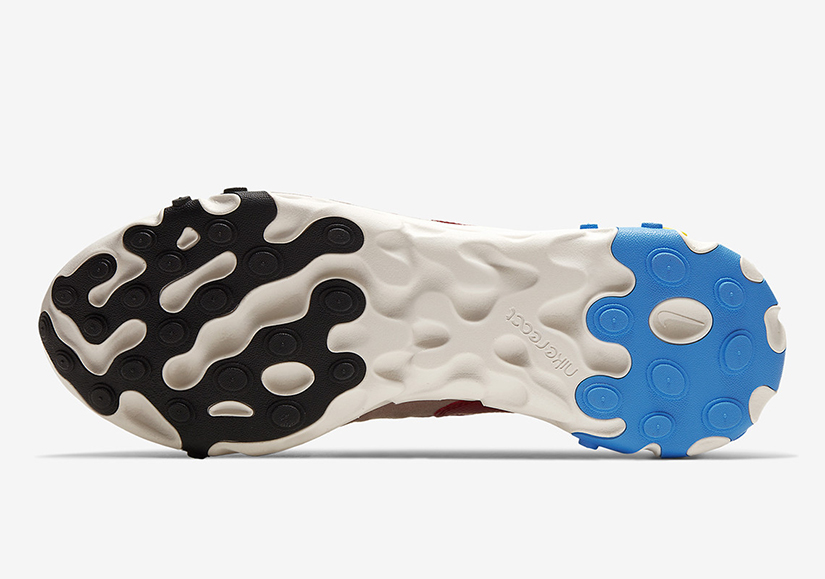 ZX 8000 OG
16.11.19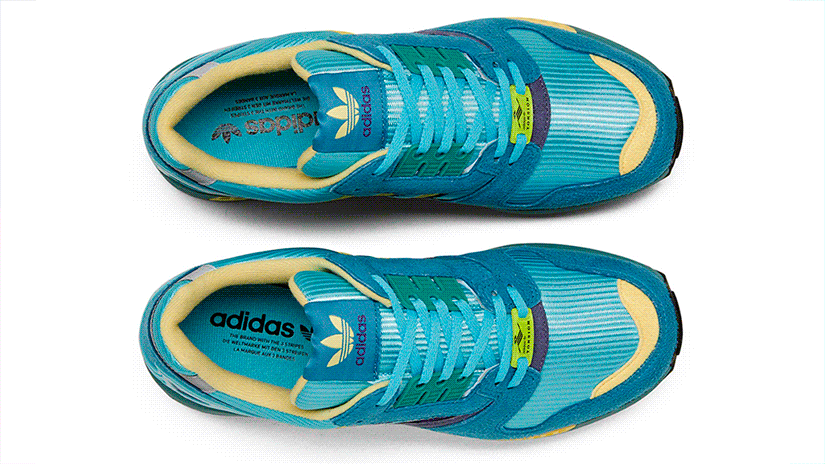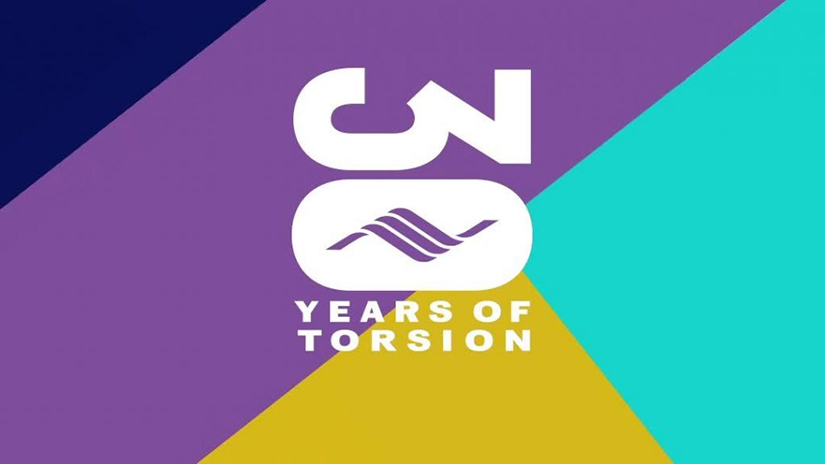 adidas' 2019 celebration of the iconic ZX running shoe series continues with a reissue of the ZX 8000 in its equally iconic OG colourway.

Like the recently reissued ZX 5000, 6000, 7000 and 9000 models from earlier this year, the shoe is faithful to the original model however this version of the ZX8000 has been crafted to look like an aged original from that time.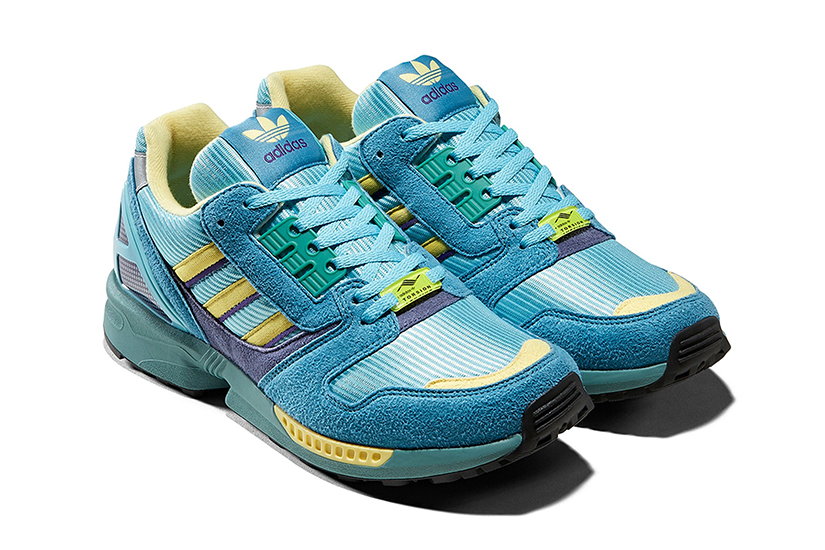 Earlier this year, adidas dropped a summer pack of reissued and 'remastered' ZX models: the ZX 5000, ZX 6000, ZX 7000 and ZX 9000. With this latest release, another equally iconic iteration of the series, the ZX 8000, is now available again – faithfully reproduced to meet the qualities that first made it so sought-after by runners and streetwear aficionados alike.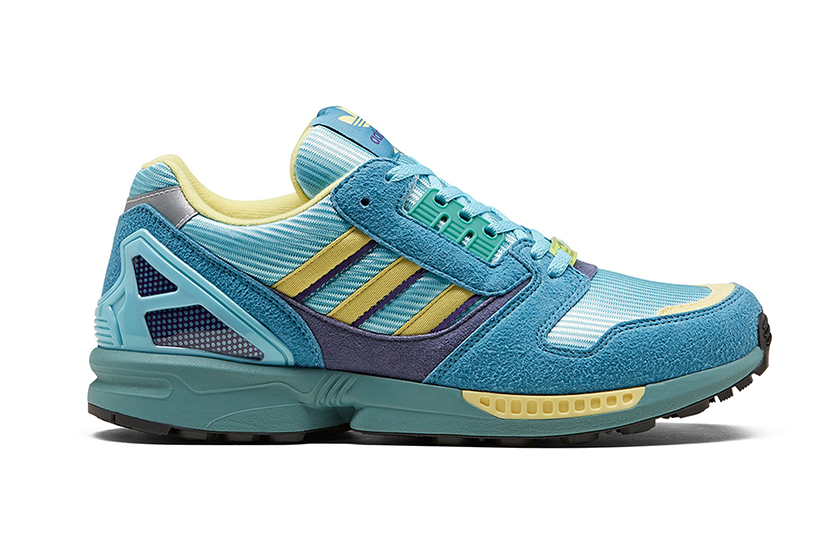 First appearing in 1989 the ZX 8000 was a high-quality shoe that runners favoured for training and competition alike thanks to its versatile characteristics: it's lightweight feel was backed up by a padded tongue and reinforcements to critical strike zones, while reflective patches ensured it was just as eye-catching during night runs as it was in the day. The FW19 version has been crafted to look like an aged original from that time.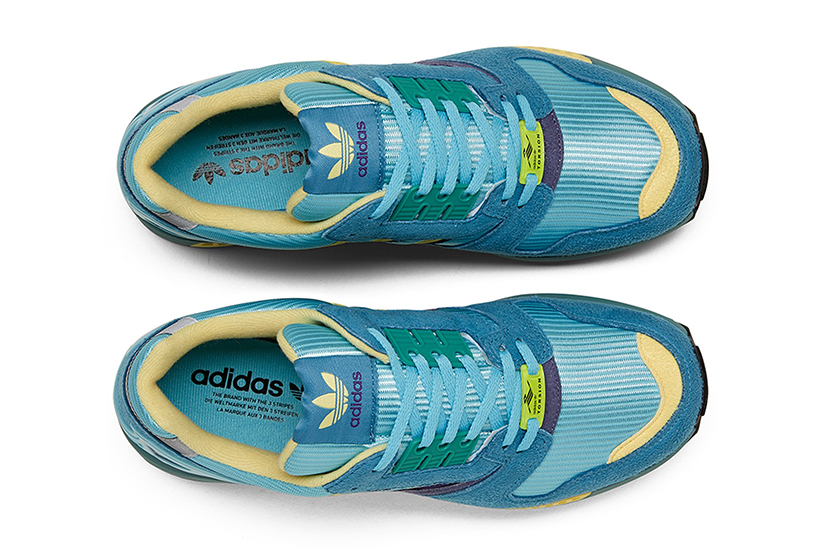 The same aquarium-like tones of the original however colours are meant to look sun faded from the OG aqua colours. Shades of aqua blue are punctuated by bright stabs of yellow and a refined dash of purple. The key, contemporary updates come in the form of a new lace jewel and insole, both of which feature special '30 years of Torsion' branding. A reminder that beyond the shoe's more visually striking features, there lies a technology that has been elevating adidas shoes for three decades.

The adidas consortium ZX 8000 OG launching at limitEDitions Barcelona on Saturday 16th of November.

adidas Consortium ZX8000 OG
EE4754
LTAQUA/TACSTE/SAND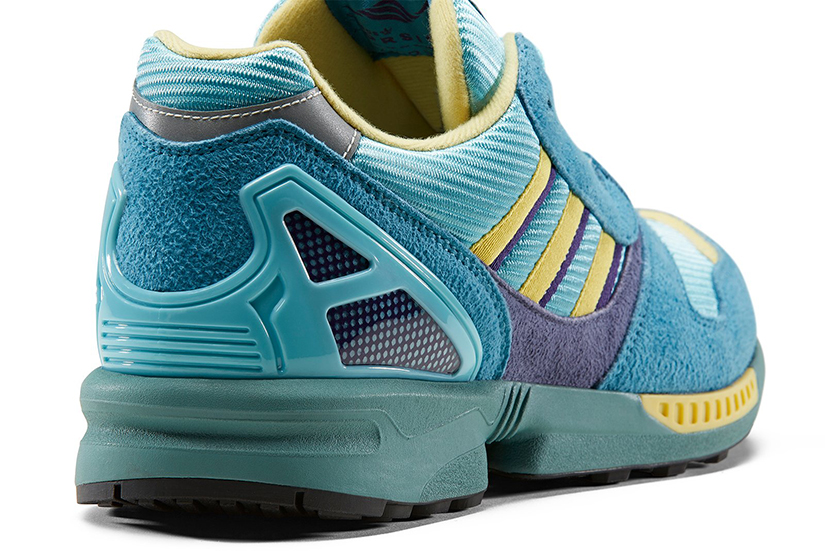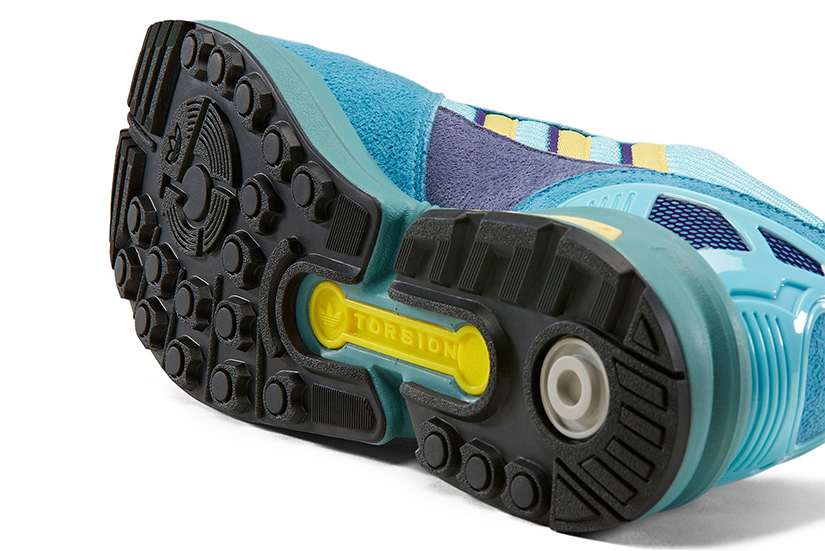 Reebok Daytona DMX x MSBHV
16 . 11 . 19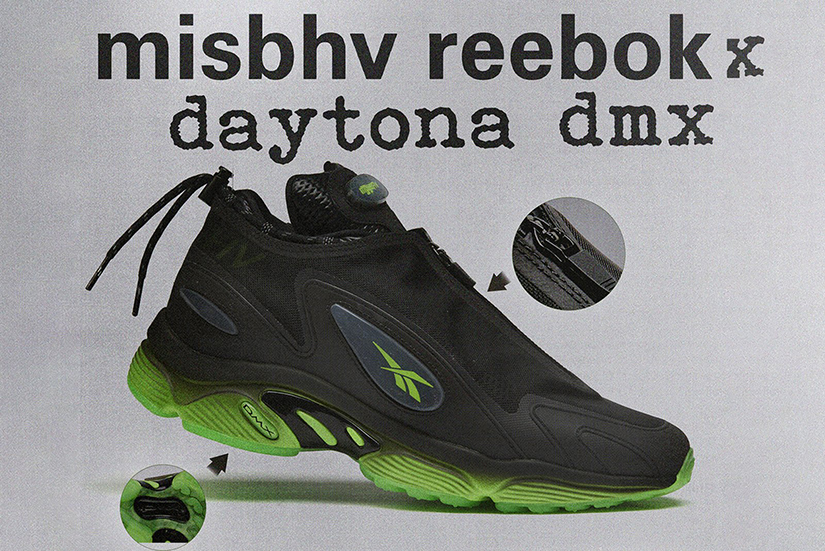 "Nicknamed "Acid 1995", this specific design takes cues from London's Summer of Love, the 'Megatropolis' parties of the mid-'90s and India's Goa Trance scene – a time when idealism, freedom and creativity thrived," said Thomas Wirski, co-founder of MISBHV. "Ideas and club music may never again mix as naturally as they did during that period, when raving actually possessed a deeper meaning."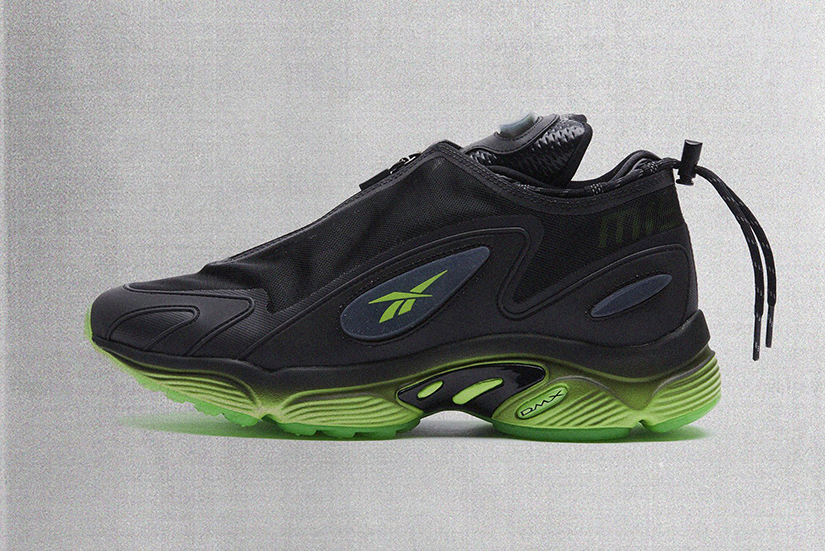 Executed in a stealth black colourway with hits of neon green and Reebok's DMX cushioning technology, the FW19 Reebok x Daytona DMX 2.0 is equal parts past, present and future. The sneaker's unique lacing system wraps the shoe's laces around its collar before they fall to the heel. The upper is encapsulated by a full-zippered shroud, while MISBHV logos pop on the tongue and heel and Reebok's Vector logo is raised on the outer midfoot.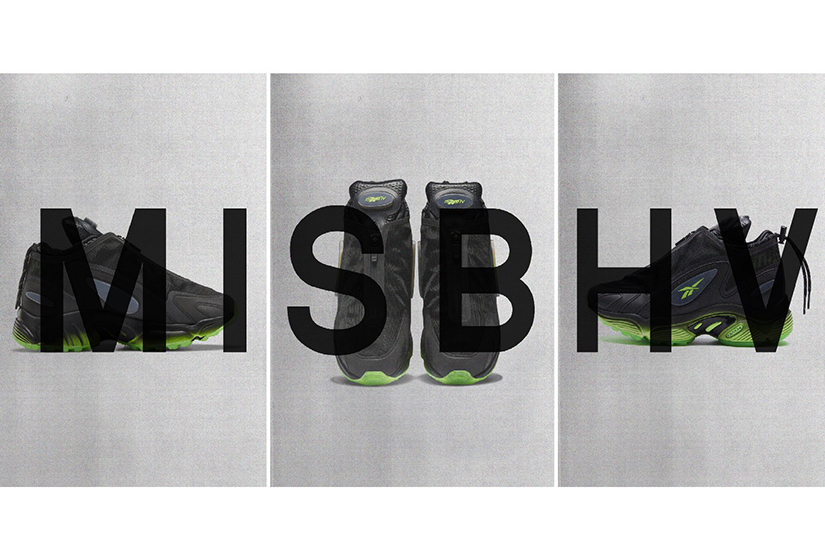 The Reebok Daytona DMX x MISBHV launches at limitEDitions Barcelona on Saturday 16th of November.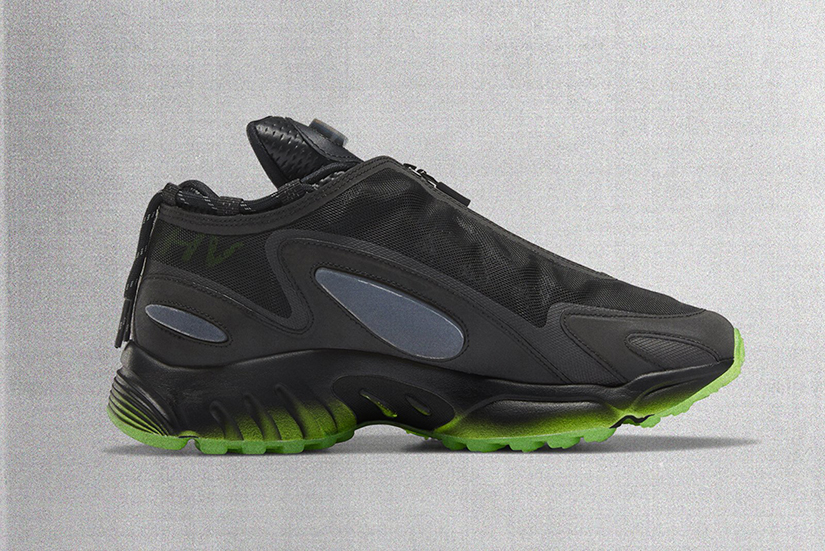 Reebok Daytona DMX x MSBHV
EG9677
BLACK/BLACK/SOLAR GREEN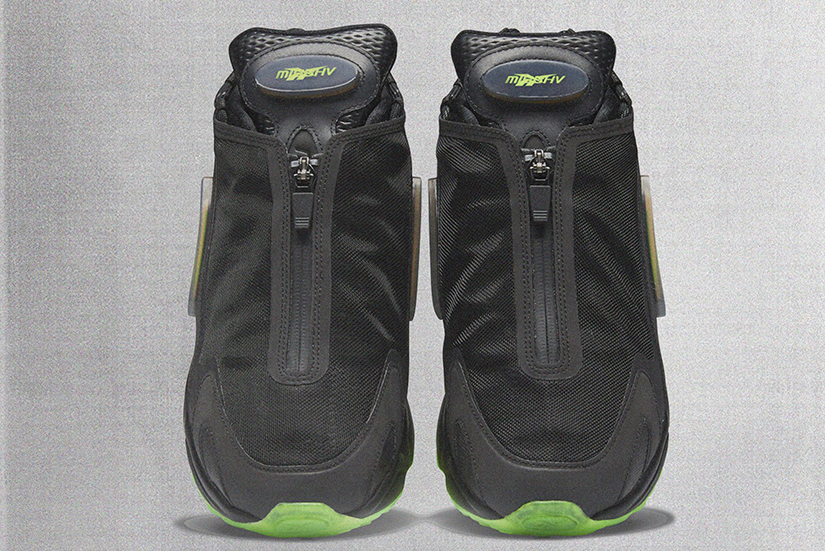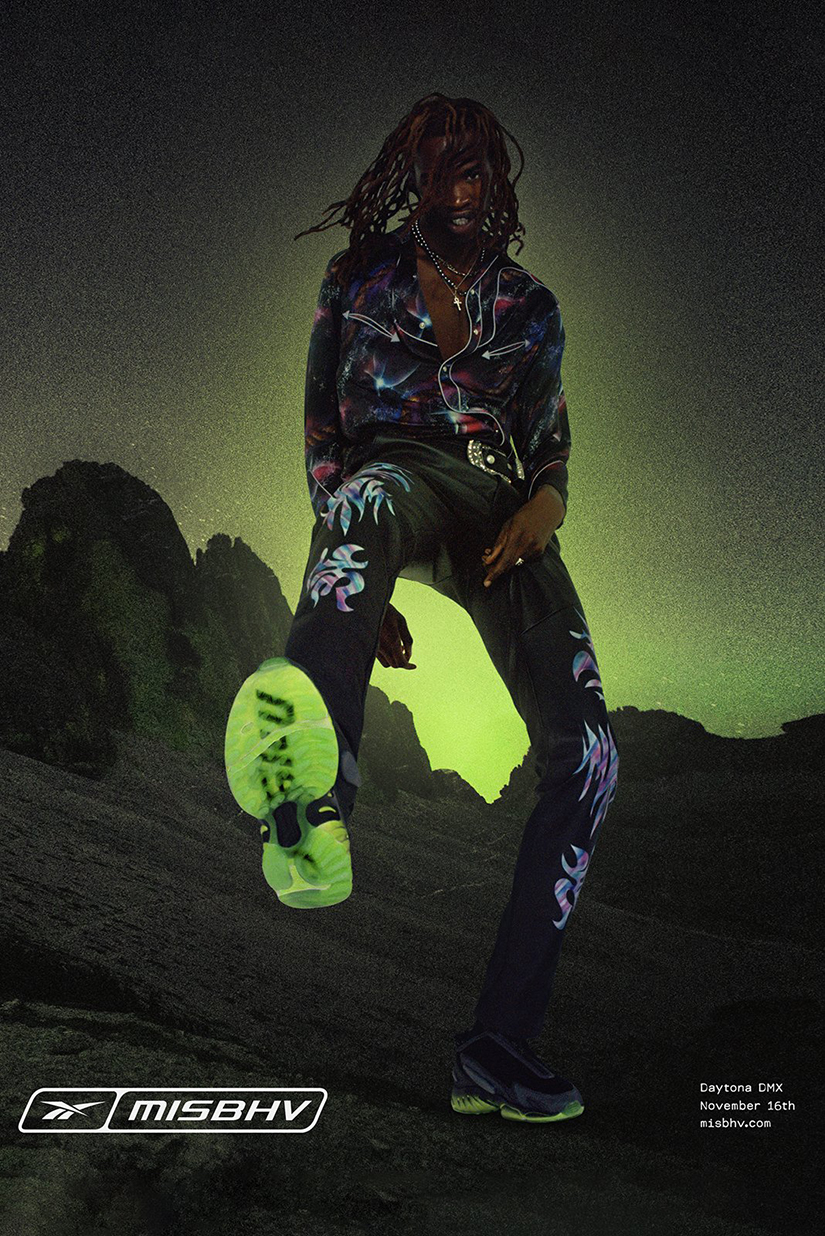 adidas Ultraboost 19 x Wood Wood
15 . 11 . 19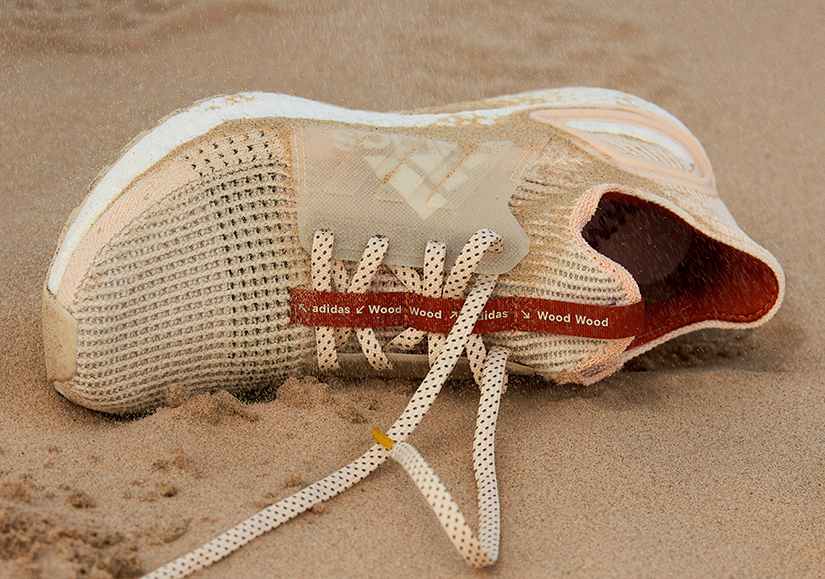 Running offers unparalleled opportunities for self-expression and fulfilment – every runner shapes the sport into something truly unique. It is in exploring these uniquely varied and often surprisingly creative perspectives on the sport that the FW19 Run City Pack was born. The first release in the pack comes from long-term adidas partner, Wood Wood. Founded in Copenhagen 2002, the Danish label's unique perspective embodies the qualities that have made Scandinavia such an enduring home to sought-after design. Since the beginning, Wood Woods razor-sharp silhouettes have blended with playful graphic touches as a key element of their work, bringing the same instantly recognizable approach to their latest collaboration with adidas for the Run City Pack in FW19.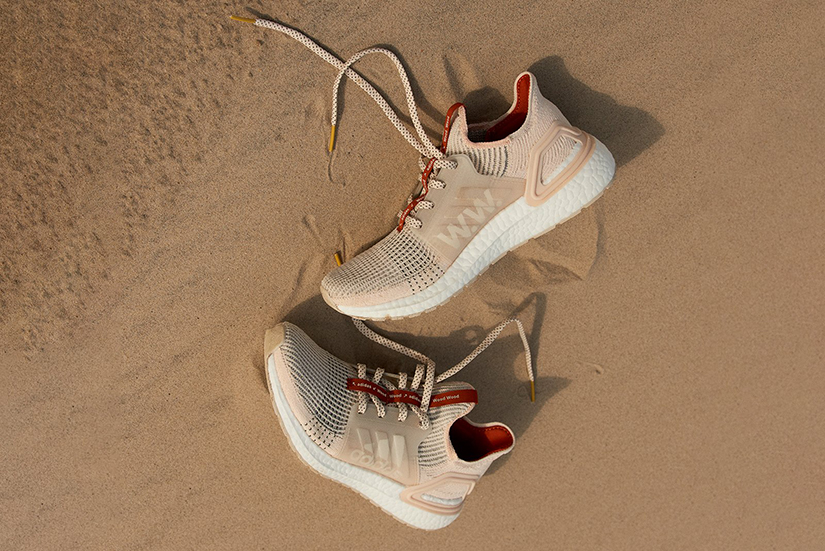 The collection comprises apparel and footwear and heroes two new takes on the UltraBOOST 19 running shoe, which apply distinctive colours and graphic treatments to the host of functional features that the style has become renowned for: Primeknit 360 uppers, BOOST cushioning, a 3D heel frame and a Torsion System spring in the midsole. While the rich colours and textures of the collection were chosen to symbolize different running terrains, there is also a strong contextual element, the idea of getting lost, that has inspired the designs of the collection.

The adidas Ultraboost 19 x Wood Wood Run City Pack launches at limitEDitions Barcelona on Friday 15th of November.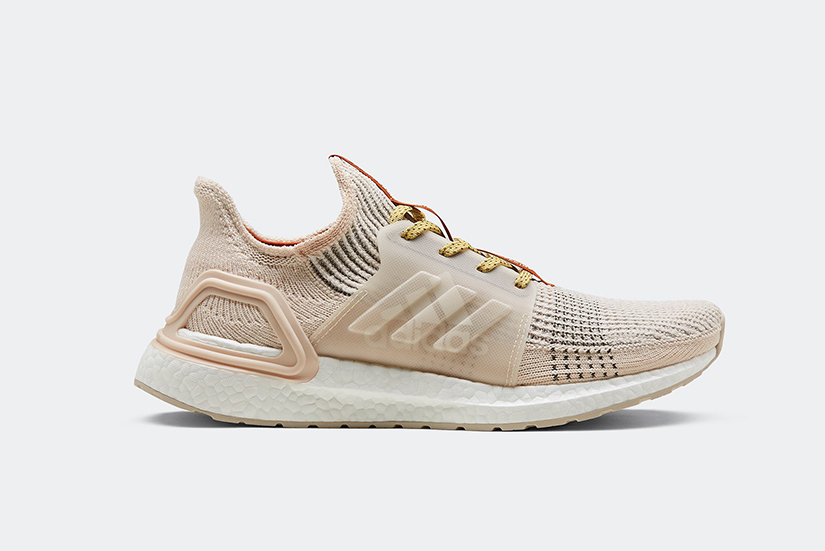 UltraBOOST 19 WW
EG1727
CREAM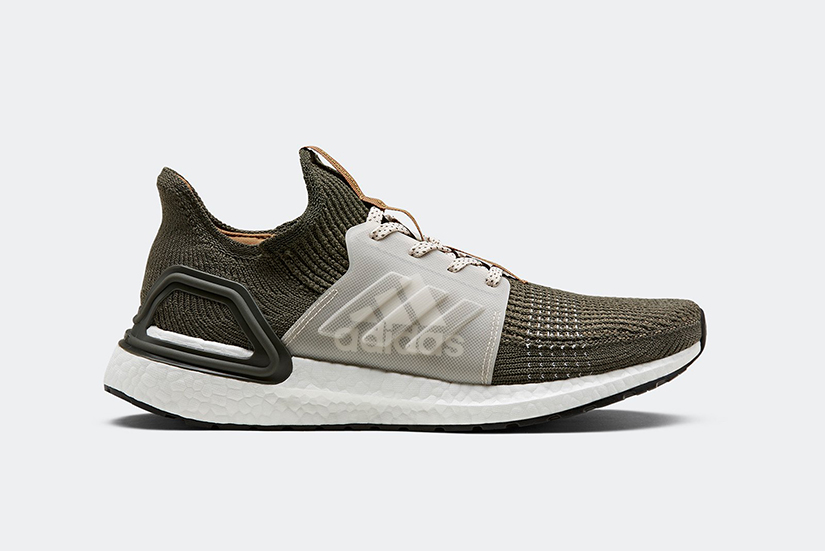 UltraBOOST 19 WW
EG1728
OLIVE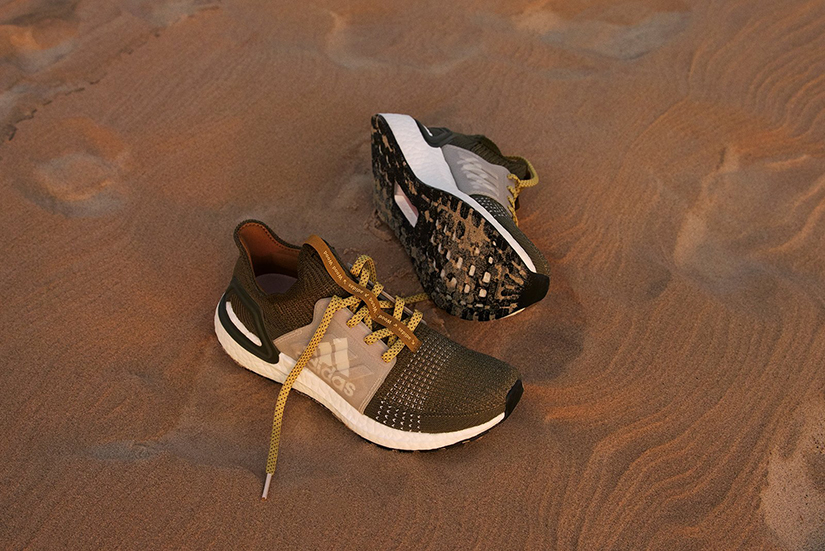 11 . 11 . 19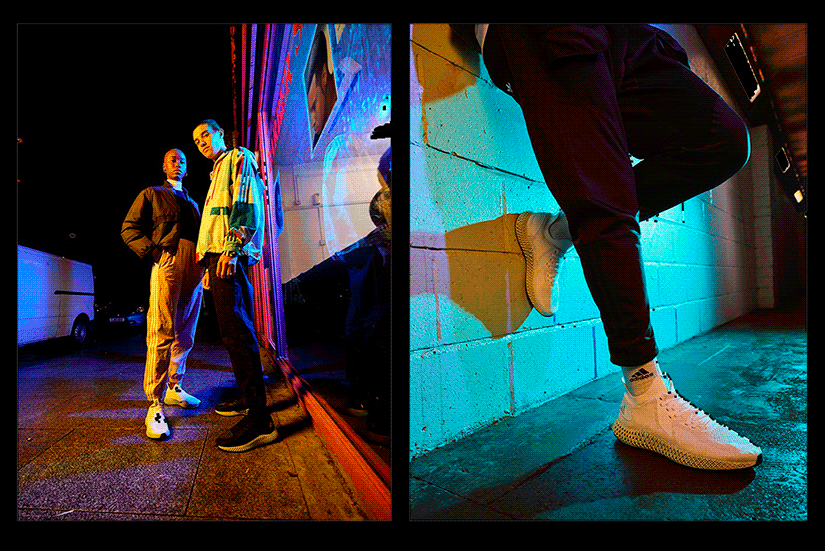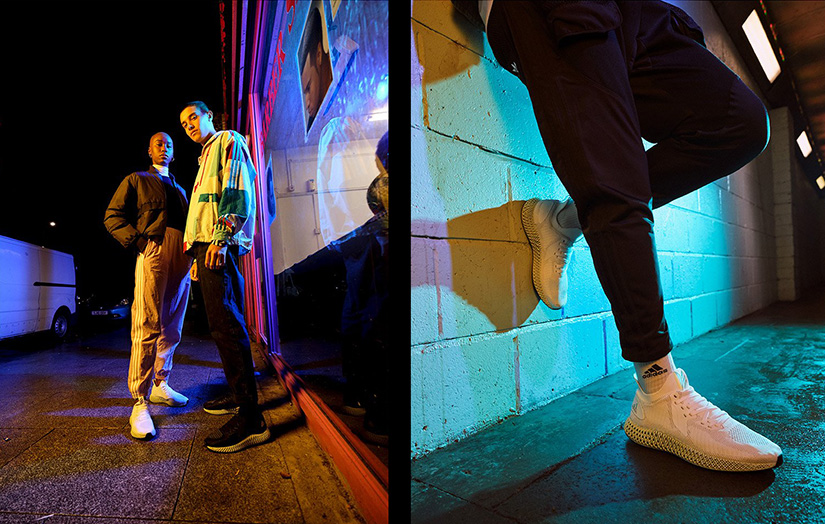 adidas expanding the 4D range with the new reflective ALPHAEDGE 4D running shoe. The distinctive 3D printed design now features across the adidas running, Stella McCartney, Originals and Statement lines.

adidas 4D was first revealed as a concept release from FUTURECRAFT - adidas' innovation incubator – in 2017. The midsole is printed with light and oxygen using Carbon Digital Light Synthesis™ technology pioneered by Silicon Valley based company, Carbon. The two companies came together to combine years of athlete data with the latest 3D printing technology which allows products to be created at considerable commercial scale. This technology enables huge benefits for both athletes and consumers so they will feel the future.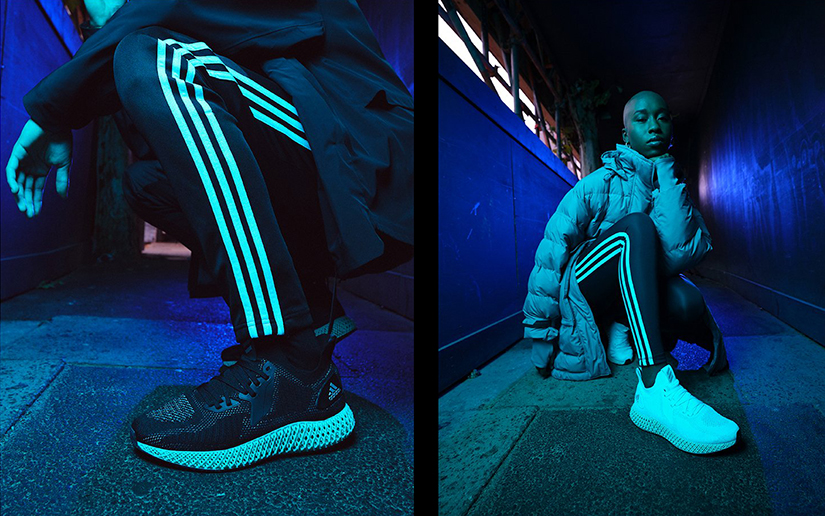 The latest drop to feature adidas 4D is an update from ALPHAEDGE 4D for FW19. The new reflective design on the upper makes this version of ALPHAEDGE stand out even more.

The adidas ALPHAEDGE 4D FW19 lanches at limitEDitions Barcelona on Monday 11th November 2019.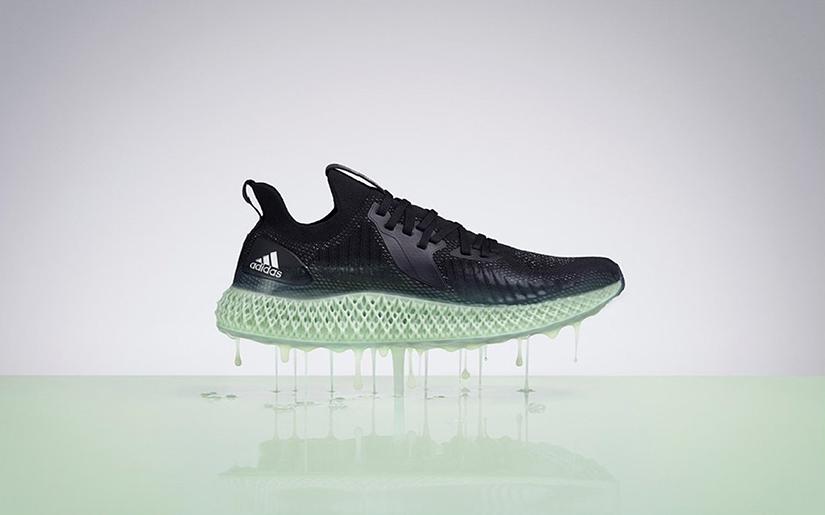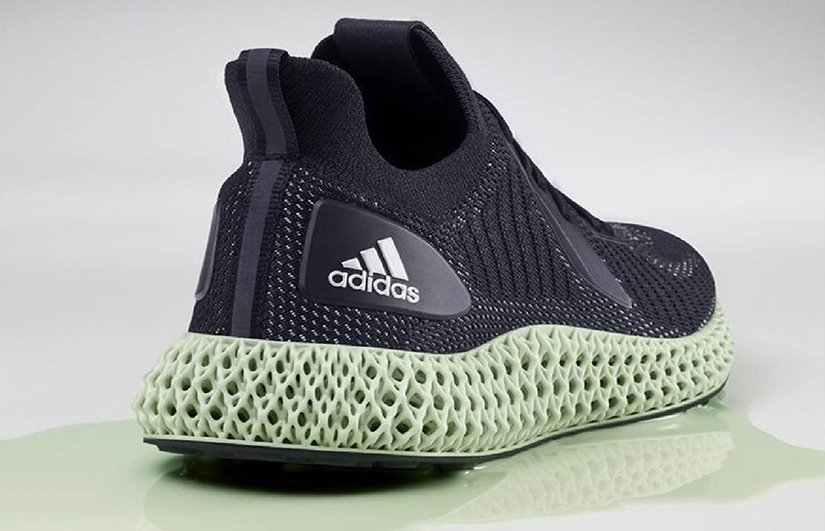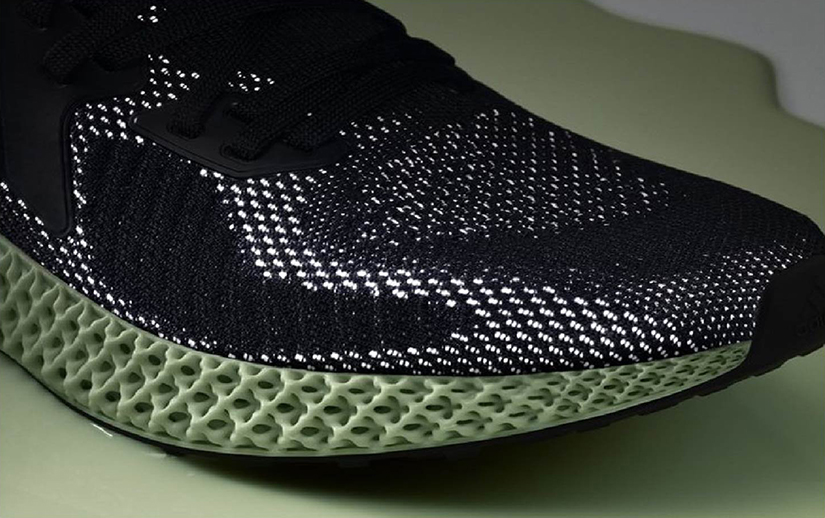 Reebok Zig Kinetica Concept _Type1
08 . 11 . 19

The footwear industry in the 21st Century has been an all-out arms race as each major brand focused on amassing an arsenal of cushioning systems to act as platforms, both physical and metaphorical, for decades to come. Reebok's most notable inclusion into the field came in 2010 with ZigTech, an eye-catching foam-based sole that was created to propel athletes forward and reduce pressure on the shins. The marketing push was strong as the brand locked in athletes such as John Wall and Peyton Manning and public figures such as sports personality Erin Andrews and even the cast of the Jersey Shore.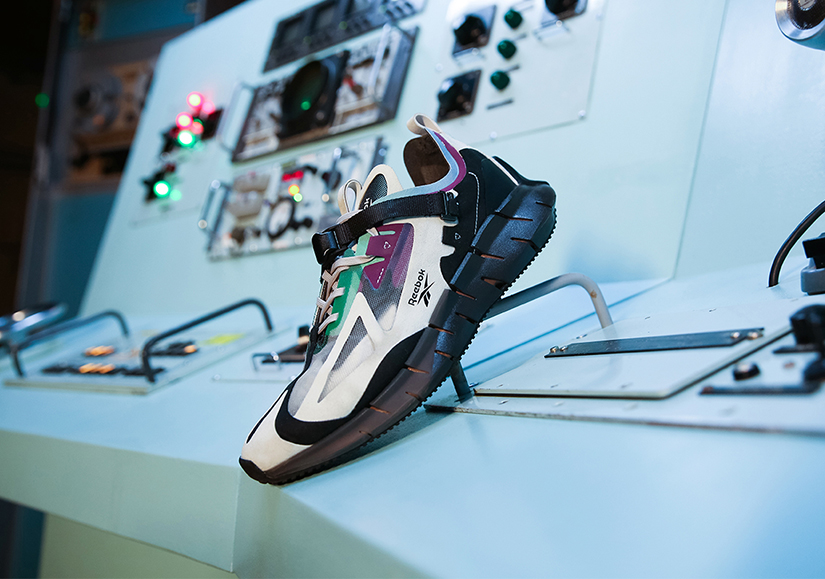 This Fall, Reebok is relaunching Zig in an entirely new form. Sharing just the name with the preceding generation of the cushion, the revamped Zig consists of three major parts: Floatride Fuel, Energy Shell, and Energy Web. This new development already made appearances on the catwalks at Fashion Week in both New York City and Paris, but it's finally ready for a retail launch.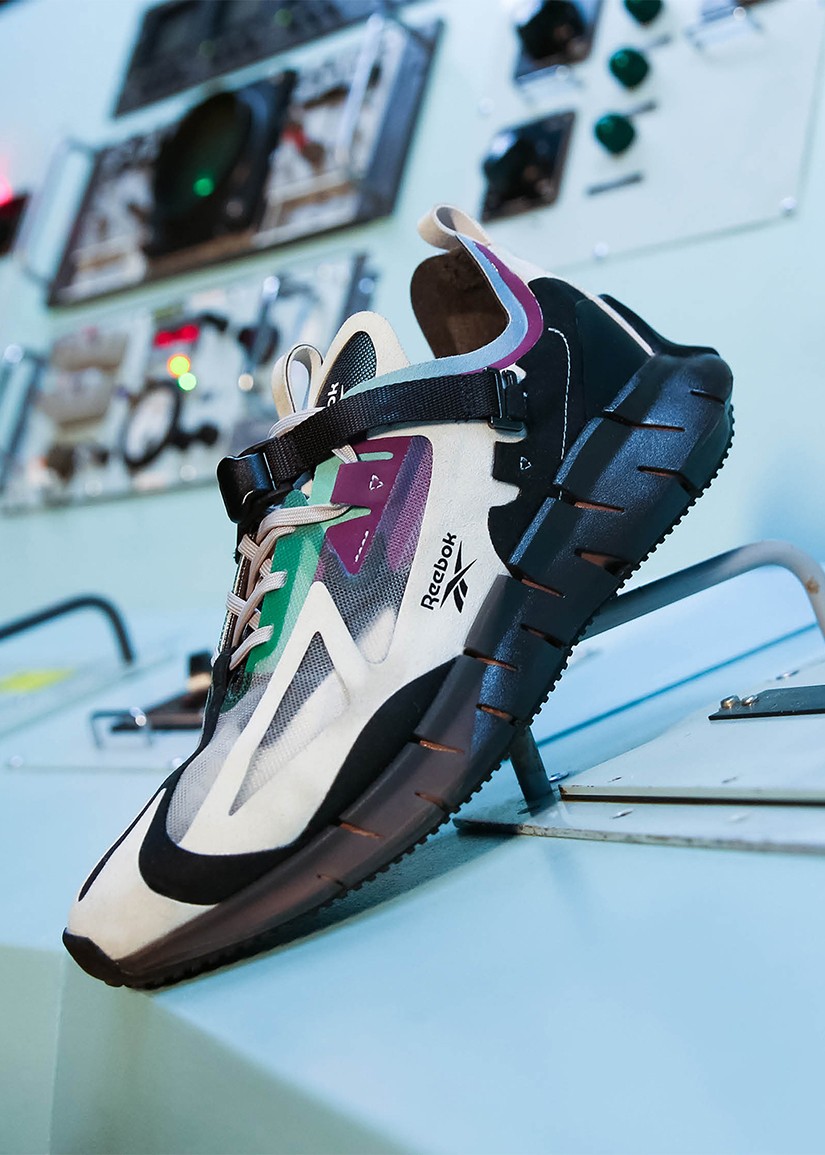 Above the new Zig platform is a new upper that, despite its streamlined construction, is rather intricate and involves a lot of thoughtful design. The use of microvent meshes and adjustable guidances bands that add to exposed nature of the shoe. According to Ian Paley, Garbstore founder and also the architect of the Kinetica, "There were some construction challenges as allot of the shoe has no stitching, I really wanted the upper to appear machine like, aiding the sole unit achieve its purpose, creating that under the hood depth was the challenge and brief really that I set myself when looking at the upper."

The two upcoming colorways feature poignant color-blockings that emphasize the contrast in materials. Paley adds: "I tried to reflect this in the use of opposite gradients flowing from the back of the heel and through the float ride fuel in the sole unit, energy moving back and forth."

The Reebok Zig Kinetica Concept_Type 1 will be available on November 8th, 2019 at limitEDitions Barcelona.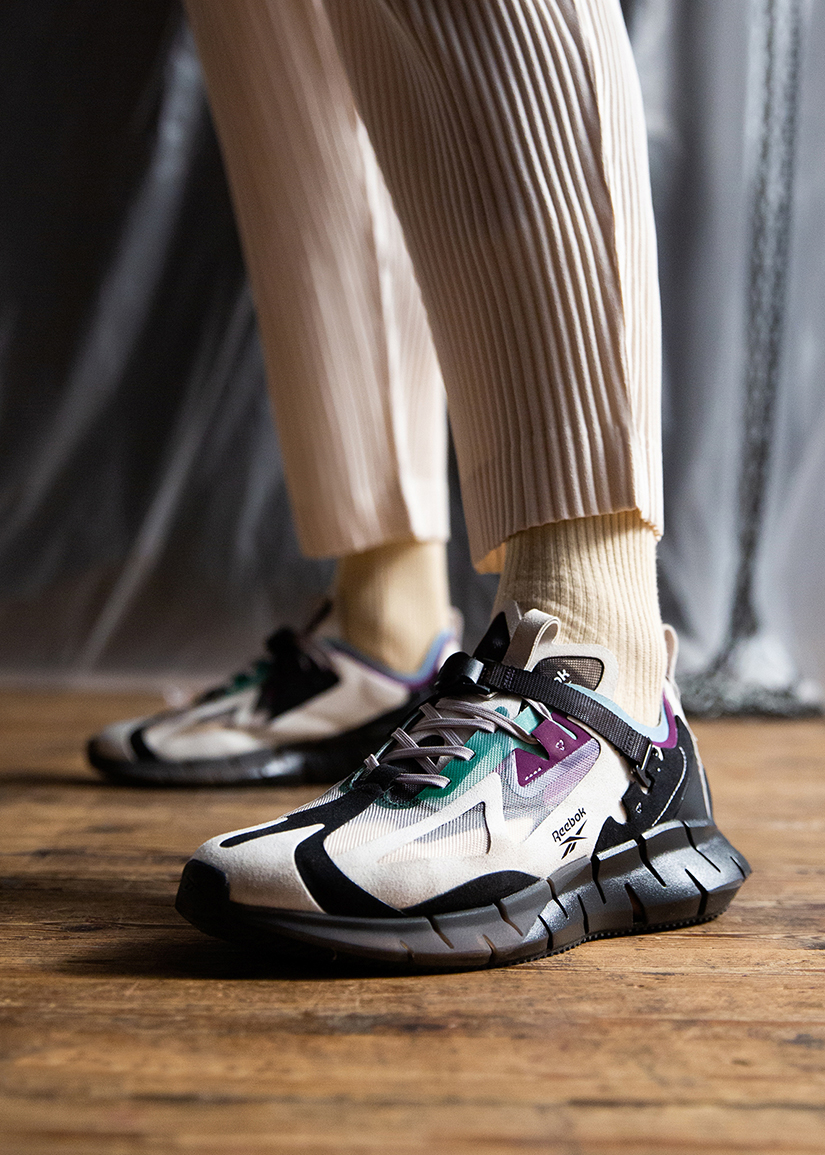 Reebok Zig Kinetica Concept _Type1
EG8915
sand stone/black/emerald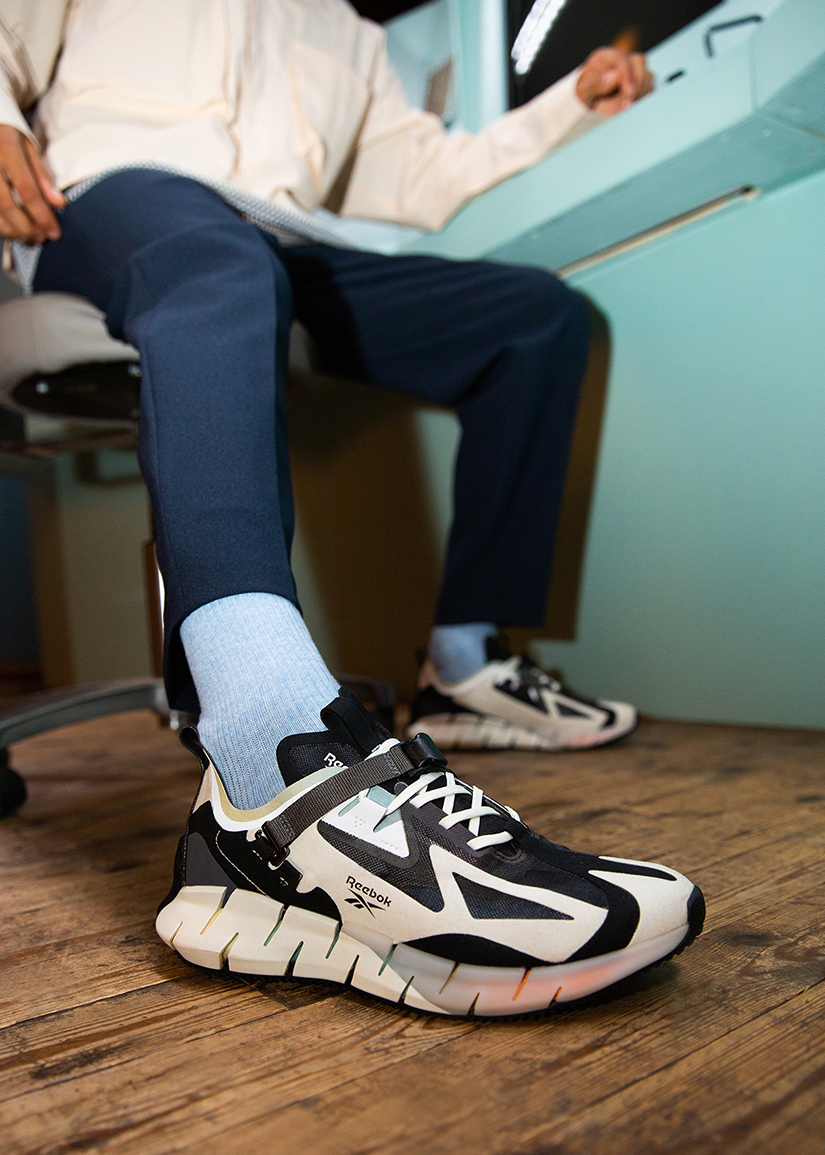 Reebok Zig Kinetica Concept _Type1
EG8914
black/white/lunblu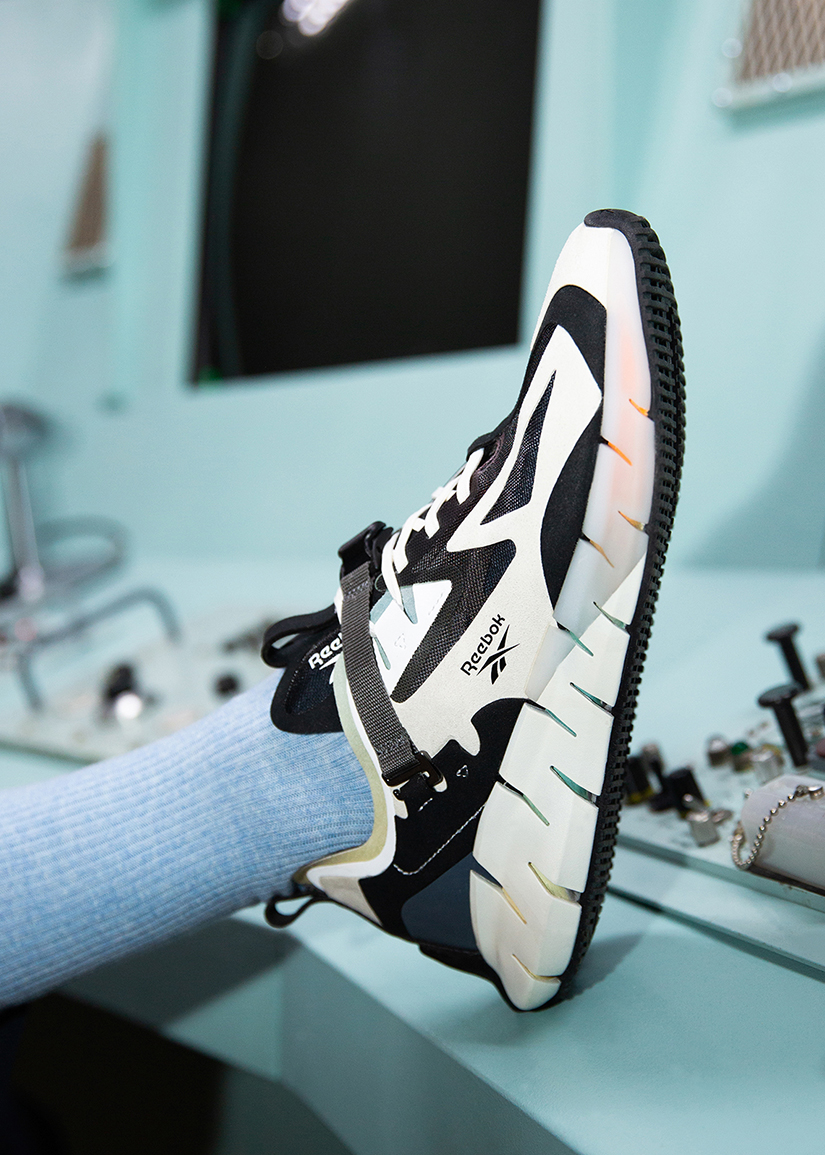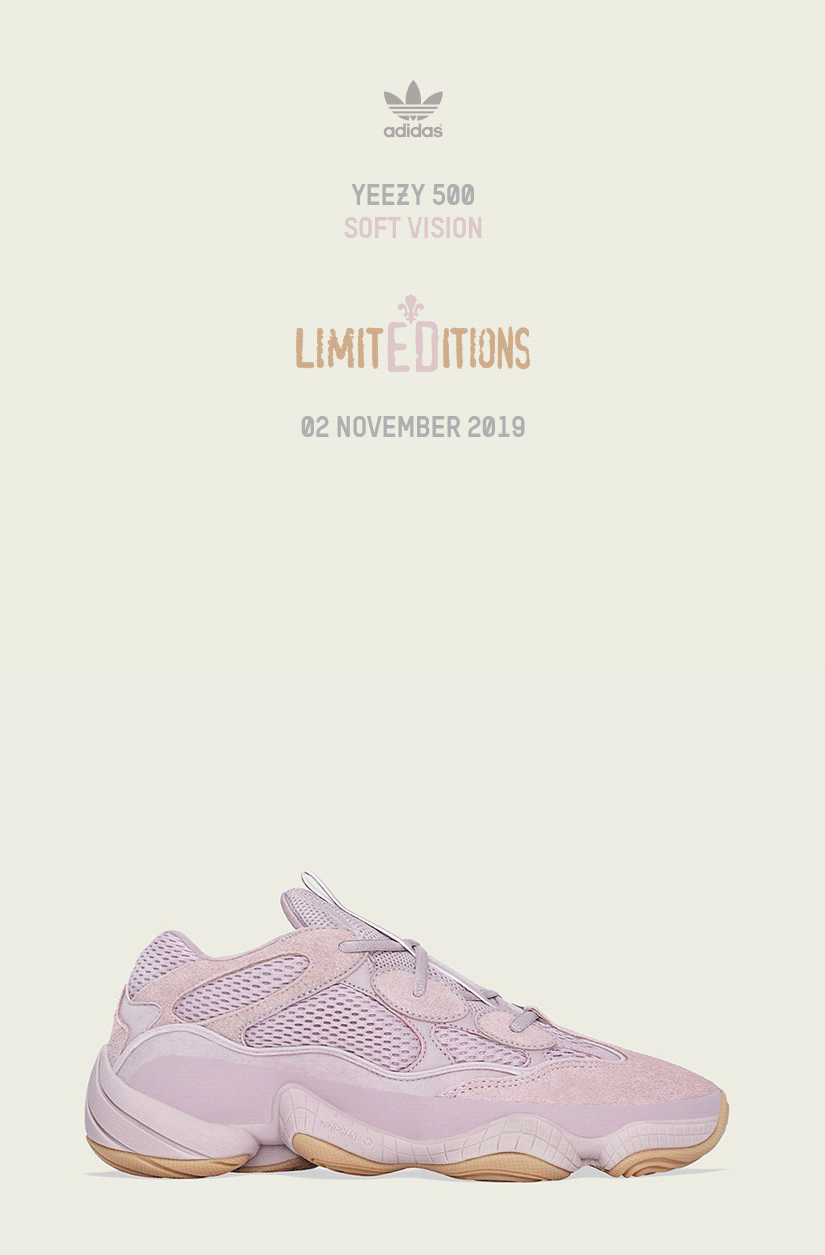 adidas + KANYE WEST YEEZY 500 'Soft Vision'
02 . 11 . 19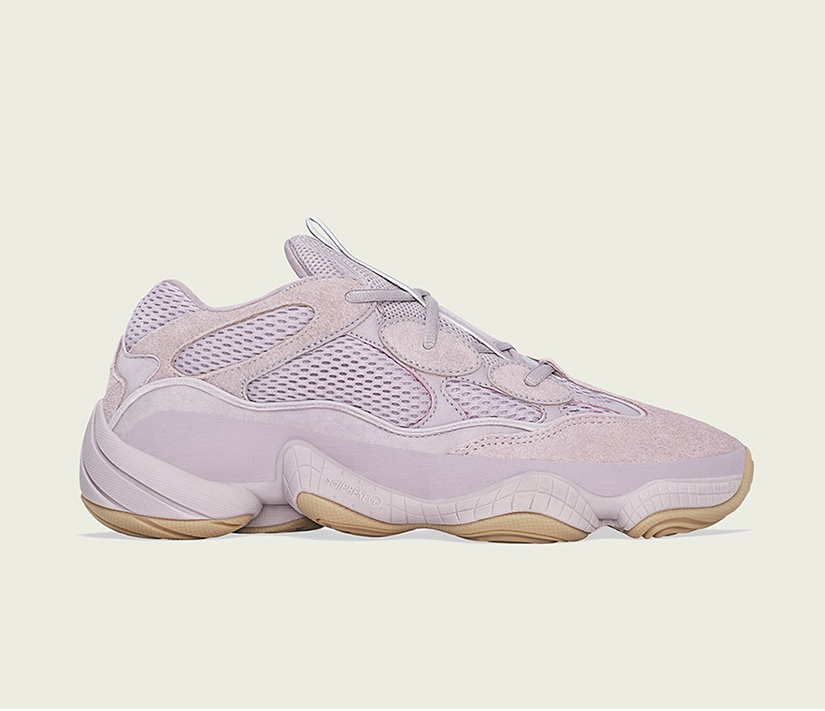 November 2019 – adidas + KANYE WEST announce the YEEZY 500 Soft Vision.

The YEEZY 500 Soft Vision features an upper composed of cow suede, premium leather and mesh. A rubber wrap along the midsole of the foot provides support and abrasion resistance with reflective piping details around the lace eyelets that add visibility in low-light conditions. The adiPRENE+ cushioning absorbs impact and optimizes rebound while a light rubber outsole provides traction.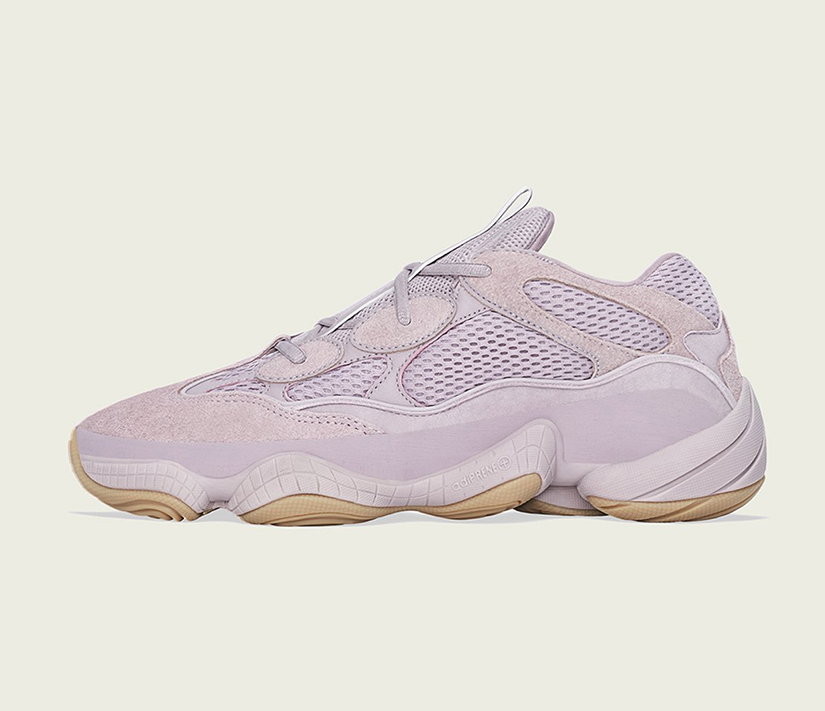 The adidas + KANYE WEST YEEZY 500 'Soft Vision' lanches at limitEDitions Barcelona on Saturday 2nd November.

adidas + KANYE WEST YEEZY 500 'SOFT VISION'
FW2656
SOFT VISON / SOFT VISION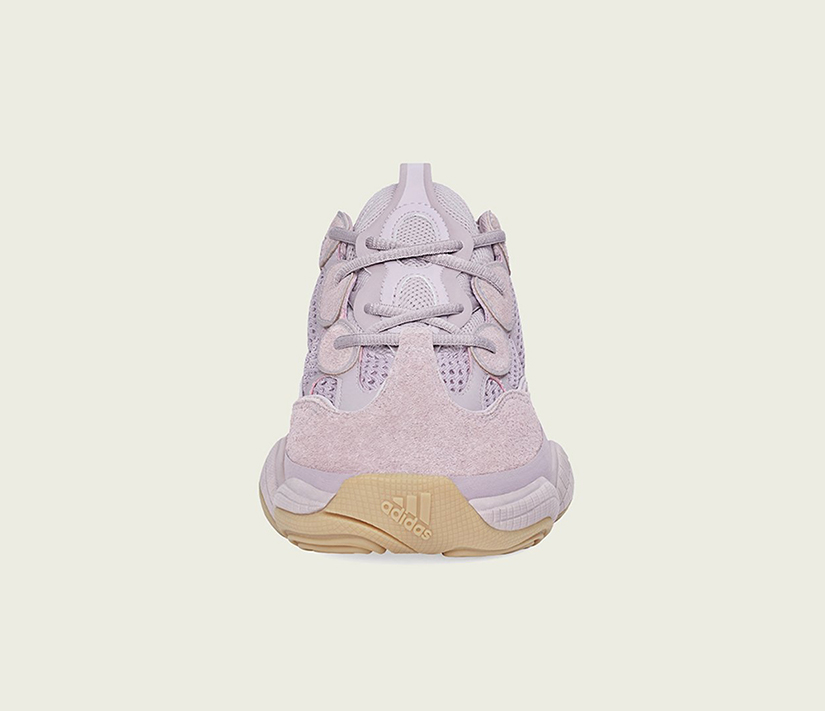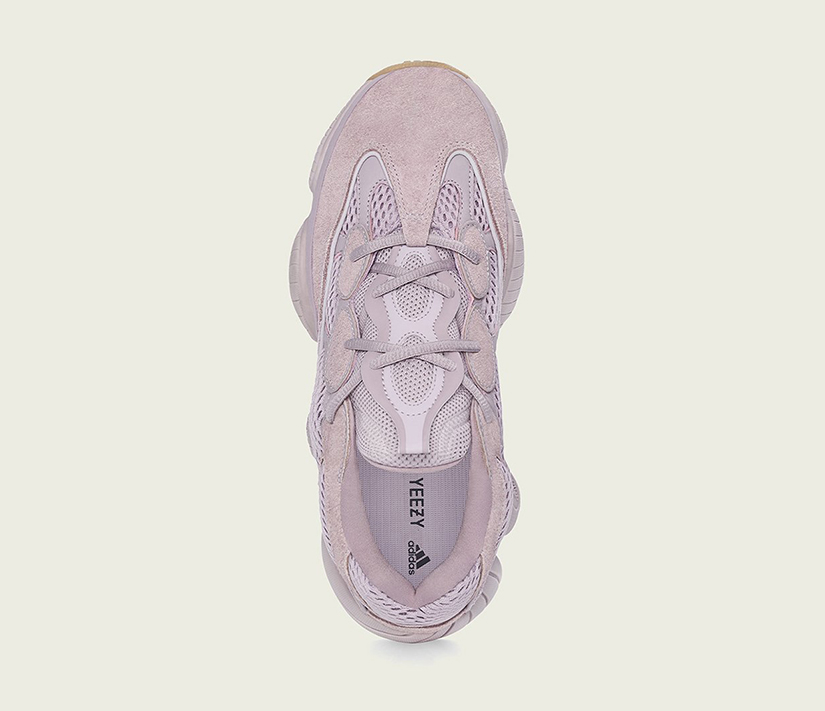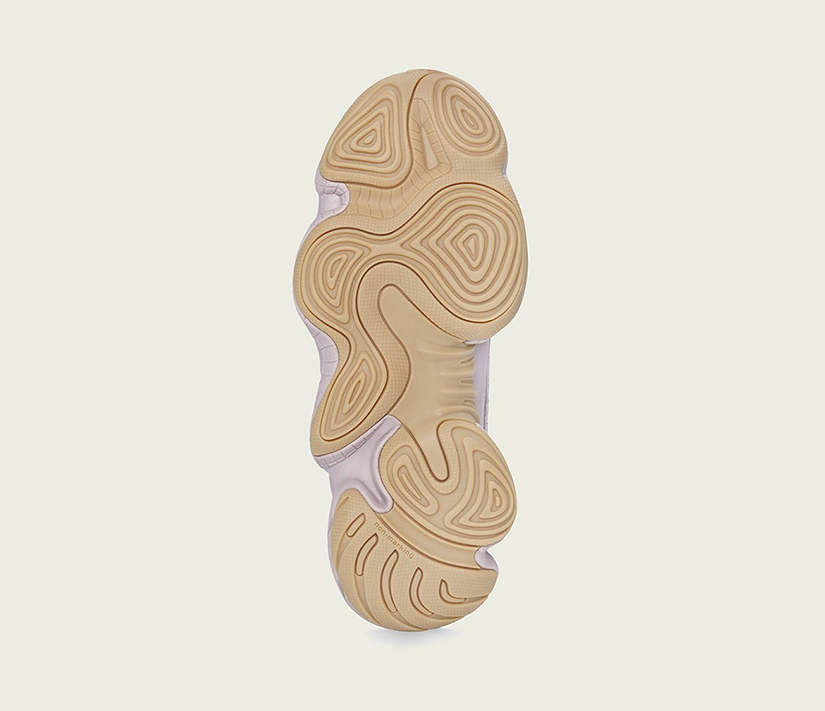 Pyer Moss x Reebok Trail Fury
02 . 11 . 19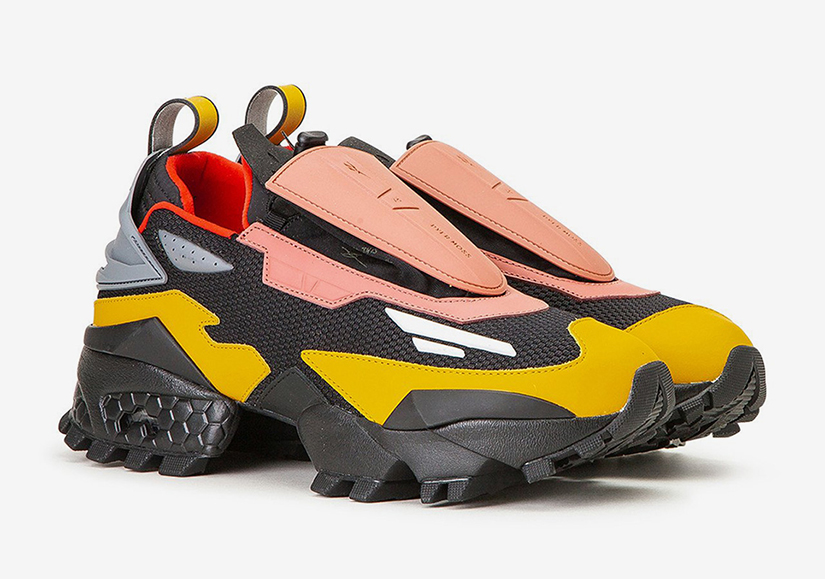 The closest thing to a mad science experiment in footwear, Pyer Moss and their on-going Reebok collaborations have gone from crazy to crazier with each new iteration, though — with mountaineering trends reaching their peak — the duo have now somehow found a middle ground with what is to be the Trail Fury.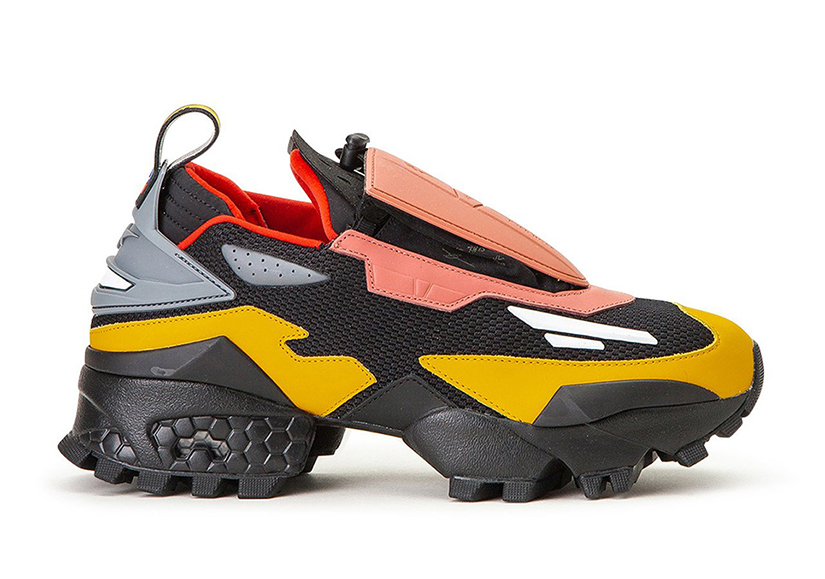 Somewhat a spin-off of the Pump Fury despite the lack of the inflating tech, the pair features all sorts of crazy colors a la Raf Simons with the sole unit of its muse implanted right below. These, made aggressive as is the standard for the high-end label, are upgraded with performance treads and some hexagonal textures at its heel while the upper more so relies on grid patterns and jagged panelling as well as protective tongue shields.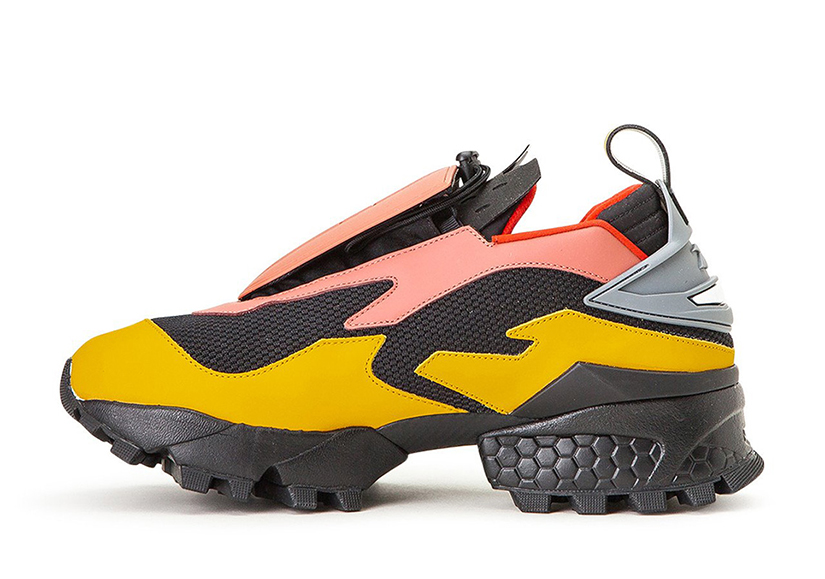 At the top these take shape in vibrant pinks next to linings of neon and black toggle fasteners while the same neutral colored base synthetic arrives underneath an arrangement of bright orange leathers as well as light grey heel support.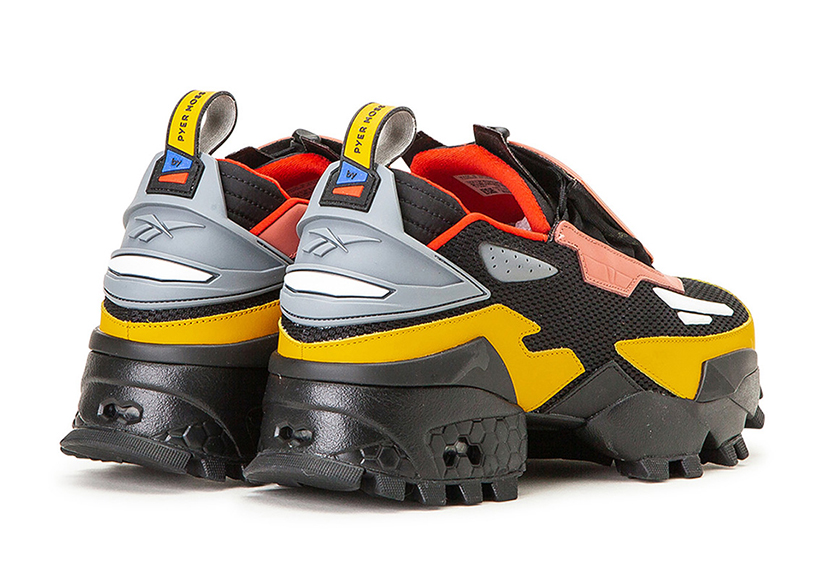 Grab a detailed look at the latest entry from the collaborator right below and find them hitting at limitEDitions Barcelona on November 2nd.

Pyer Moss x Reebok Trail Fury
Release Date: November 2nd, 2019
€250
Style Code: EH1207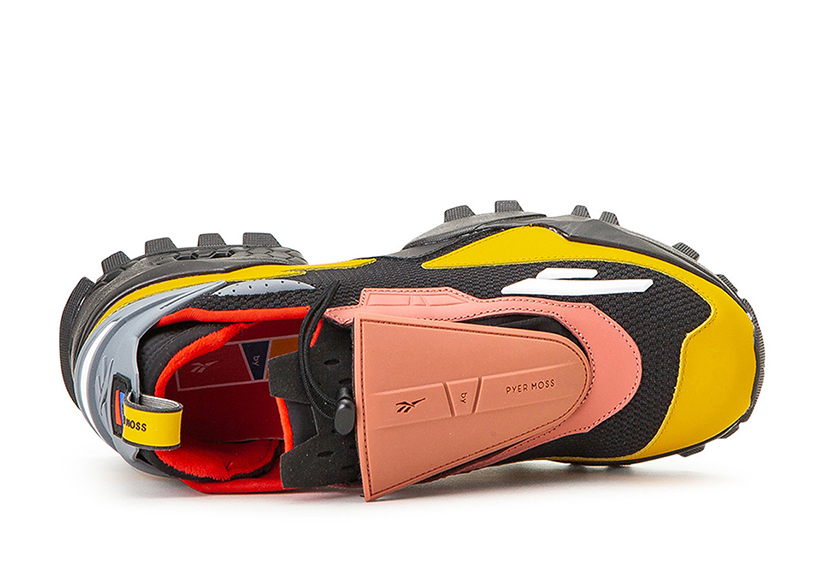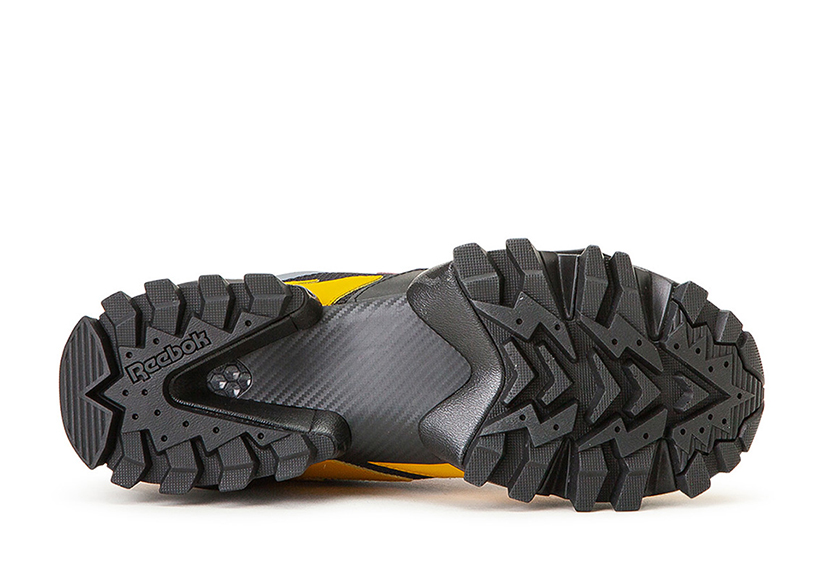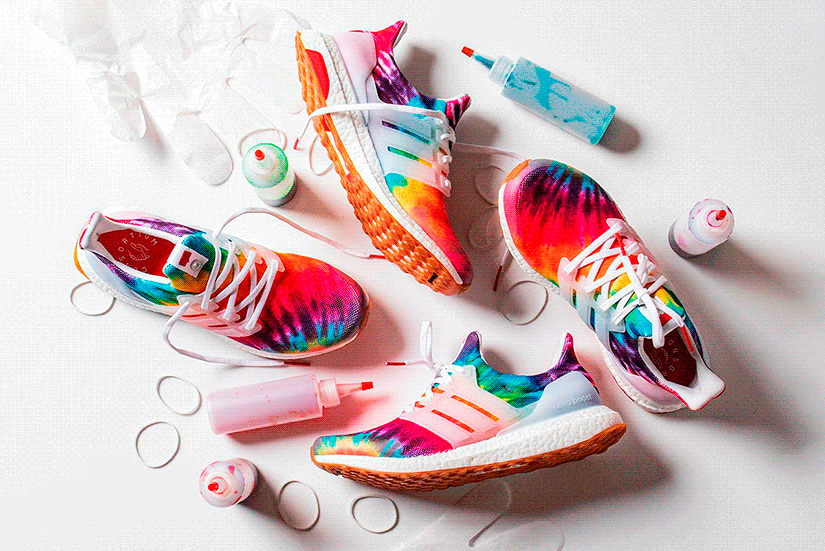 adidas Consortium x Nice Kicks
01 . 11 . 19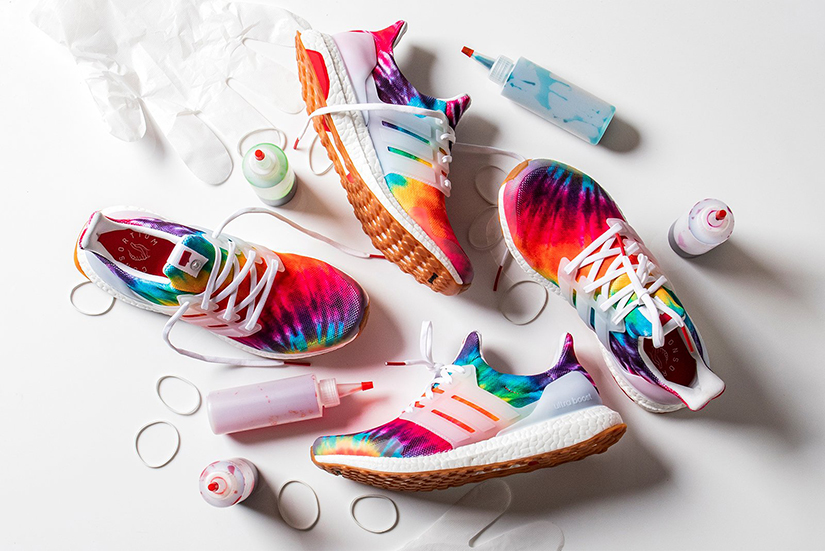 The adidas Ultraboost was originally released in 2015 and since then, it has gone through several versions. The Ultraboost was originally released as a performance runner but has been adopted by many as a lifestyle sneaker. The original 1.0 knit and tooling is still a cult favourite that adidas has been bringing back in moderation.

Nice Kicks has teamed with adidas Consortium and Woodstock to tell their story using the Ultraboost as its canvas. The adidas Ultraboost "Woodstock" is inspired by the hippie movement which took place at the Woodstock music festival where people would travel from all over the world to celebrate love, peace, and music. With Woodstock, this movement not only defined its generation, but it has become a lifestyle for others to follow. The shoe pays homage to the hippie movement and reminds everyone the original message of coming together in hopes for a brighter and more peaceful future. The design incorporates a traditional spiral tie-dye upper with semi-translucent cages to create the psychedelic theme that represented the hippie movement. Lastly, we finished off the shoe with a gum outsole as a subtle reference our first consortium project on the NMD R1.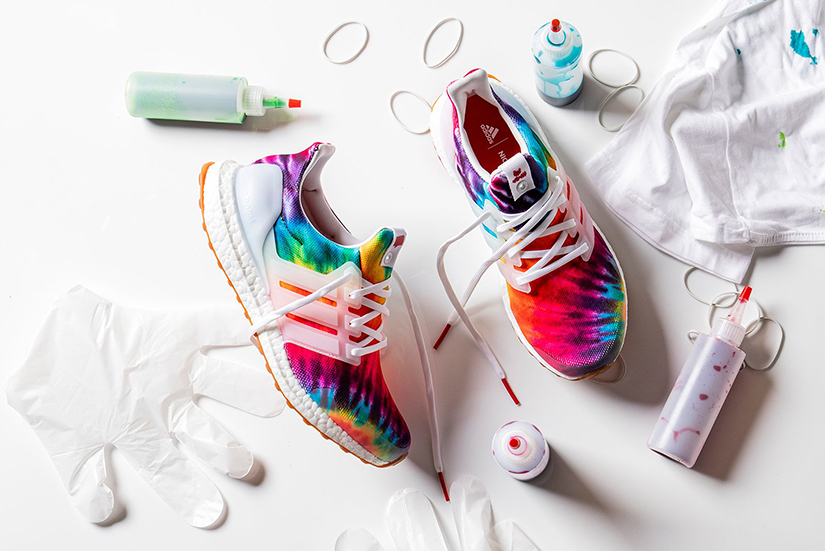 adidas Consortium Nice Kicks UltraBOOST has a fully knitted upper that has a sublimation print of a traditional tie-dye pattern. The sneaker also has a semi-translucent cage and heel clip to add to the uniqueness of the sneaker's story. The shoe features white boost midsoles with red torsion plates and finishes off with a gum rubber outsole. Nice Kicks and Woodstock branding can be found on the tongue of both shoes as well as the graphic on the footbed. Finally, the sneaker is completed with the signature Consortium eyelets.

The adidas Consortium Ultraboost 1.0 x Nice Kicks launches at limitEDitions Barcelona on Friday 1st November.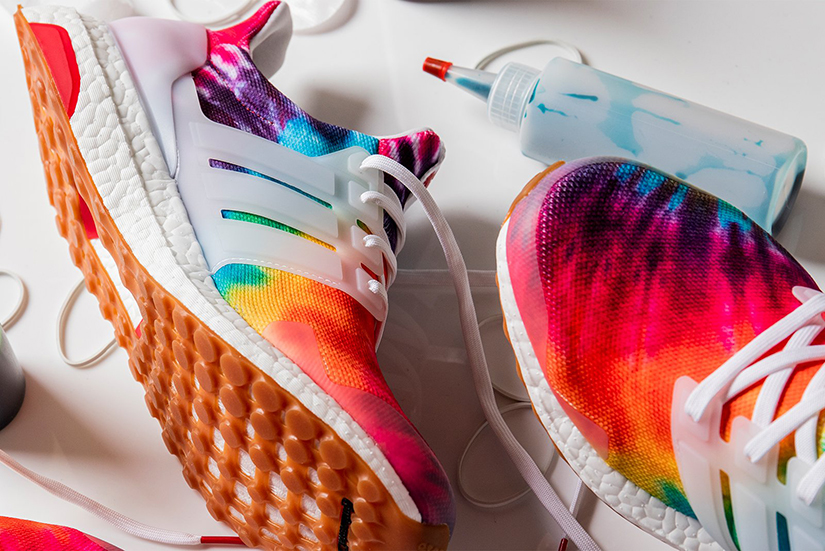 adidas Consortium Ultraboost1.0 x Nice Kicks
EF7775
FTWWHT/FTWWHT/COLRED